The Queue: Additional Battle for Azeroth announcements, filler expansion, Starfall moment, Vanilla CE rewards, and allied races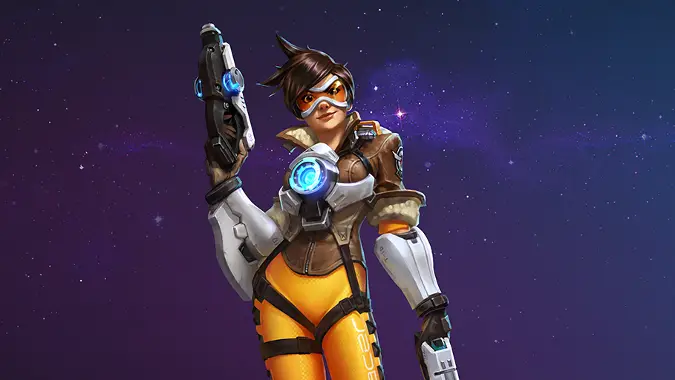 The day after BlizzCon… or two days after BlizzCon? Or is it still BlizzCon? I can't really remember. Time doesn't mean anything right now, just a whole lotta' news to digest.
---
ARCHMAGE RC ASKED:
Do you think we'll get any more big change announcements for the next WoW expansion, outside of what was mentioned at Blizzcon, such as UI changes, the adding of a library, or new race class combos for existing races?
This is a great question. I think it's got two answers, both about targeted communication.
For the general public, there'll probably be a "hey, here's a few more details we're announcing about Battles for Azeroth." There usually are a couple posts like that throughout the expansion's development cycle.
For us, however, there will be announcements that we consider big. UI changes are in that category. For the super casual player who may not have touched WoW in five years, duh, the UI is going to be different. But for those of us playing relatively consistently, a UI change is something to write home about (so to speak). The same goes for a race-class combo, new feature abilities, small but significant tweaks to the PvP system, etc…
One thing that is going to have to be clarified fast is a question that got asked in the Q&A. Essentially it was "what's happening to the drop rates in the old zones that are now scaled?" Honestly, and I don't mean any disrespect, the panel fumbled the answer for a bit before the arrived at "what's dropped before should drop now." To me that means it's something that has been at the margin of what they're thinking about, but they weren't exactly ready to put it into words for the community. It's not that they were lying or unprepared, there is just so damn much that is going to change here the devil will be in the details.
The general public? Not interested in the those details, they won't care. Us? Top news of the day.
---
KELTAIN ASKED:
Is it safe to call Battle for Azeroth a filler expansion? Also, what's the best way to abbreviate it, BfA or Battle?
Battle is too generic, however I suspect that it's going to work its way into the vernacular as things go along. "Battle had better end game than Cata, but wasn't on the level of Wrath." Stuff like that.
The correct abbreviation is BfA. Just like it's WotLK.
As far as a "filler expansion" goes, I have some larger thoughts on this, and you'll absolutely hear differing opinions on the staff about it — but no, I don't think it is. And I don't think Blizzard makes filler expansions. Some expansions are setups to a larger story, or where a new story arc begins, but that doesn't make it a filler expansion as much as the beginning of a long and wonderful tale.
---
DAN O'HALLORAN ASKED:
When is a cinematic going to get a druid starfall moment??
Right after the gnomes get their moment of glory.
So never.
---
MINAESTORME ASKED:
Had a thought. What if Classic Servers are just an excuse for them to bring back the OG Collector's Edition, with attendant pets? And if they have this offering, how many of you who are otherwise against them will at least buy the box?
My god. I would buy that box. Even if it was a few hundred dollars I'd buy it.
That said, I don't think they're going to do this… the collector's edition for Vanilla WoW is something special and has a lot of value to it in the real-world market, as well as in the personal memorabilia. I've thought at times about buying one off ebay, but I can't get myself to push the button.
I could see them easily offering a collector's edition unique to the Classic Servers, however, and include iterations on what was in the original CE.
---
LOGAN ASKED:
What allied race are you going for?
I want to be a void elf Warlock. And I want to be one now. As in this very second. Delete all my other characters, this is what I want.
I plan to level up my hunter and then get that unlocked immediately and play through. I don't know why I'm so excited for it. There really isn't a logical reason, but hey, here we are.
And I may just race change my shaman into an Orc now that she'll stand upright. There are no words for how long this has bugged me and kept me from the character.