WoW
Nov 7, 2017 10:00 am CT
Latest WoW hotfixes include more Tomb of Sargeras nerfs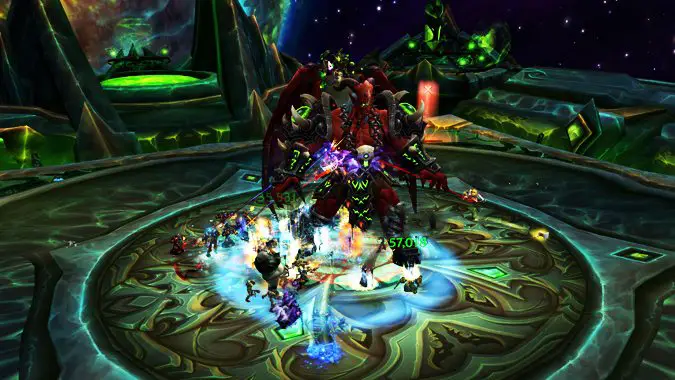 Another batch of WoW hotfixes was released last night, addressing a few bugs and delivering some nerfs. Players working on the Tomb of Sargeras raid should be happy to hear that the Fallen Avatar encounter has a couple of changes for Tainted Essence. There's been a reduction in the healing absorb from 10% to 8%, and it now cancels upon death. In addition, for players tackling Kil'jaeden on Mythic difficulty, Armageddon Hail now spawns only once.
Players farming Dragon Soul for pets or mounts, take note — a bug causing NPCs to disappear has been addressed. Meanwhile, players simply trying to gather Pet Supplies will be happy to hear that the mission Another Rat Problem is once again available. The mission awards Pet Supplies, as well as a bonus Pet Supplies reward. Read on for the full list of hotfixes.
Hotfixes
Class Halls
The mission "Another Rat Problem" should again be available, and awards pet supplies with a bonus pet supplies reward.
Dungeons and Raids
Court of Stars

Watchful Inquisitor's Searing Glare should be more reliably interrupted by stuns and interrupts.

Dragon Soul

Fixed a bug that was causing NPCs to disappear in some circumstances.

Tomb of Sargeras

Fallen Avatar

Tainted Essence healing absorb has been reduced to 8% (was 10%).
Tainted Essence now cancels upon death.

Kil'jaeden

Armageddon Hail is now spawned only once in Mythic difficulty.
Items
The Unstable Portal Emitter should now function again … with predictably unpredictable results.