The Queue: Are you squidding me?!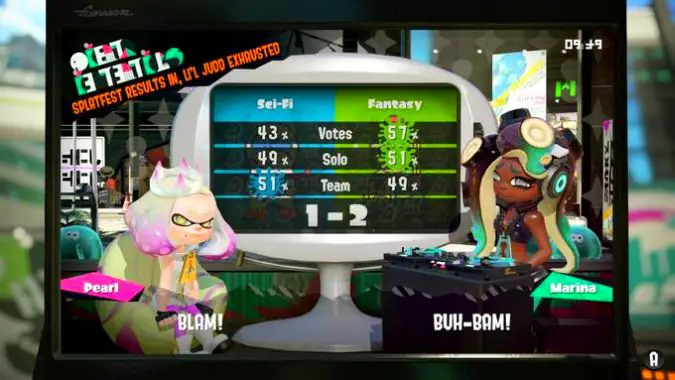 …I don't wanna talk about it.
---
KALCHEUS HAS THE SILLIEST QUESTION EVER, WHY WOULD YOU EVEN ASK THAT?
Q4tQ: why haven't better measures been taken with guarding or neutralizing the Focusing Iris?
Because world-scaling hasn't come to Northrend yet. Maybe once it does… actually, nah, that's not gonna happen. I'm sure by now, NPCs just assume no bad guy would be silly enough to try to steal the Focusing Iris again, so they just let the baddies assume security is at an all-time high.
---
TOTORODOO ASKED THIS TO LIZ, WHO THEN TOLD ME I COULD ANSWER IF I "WANT TO OPEN THAT CAN OF WORMS":
In guild chat people were talking about Wow vanilla. And how you had to grind for most everything. Is Wow too casual / too easy now? Where things are "handed" to you?
You know, I originally started this by saying,  "Yeah, some areas are probably too easy," but then I started thinking about it, and a lot of the changes that make things "easier" are really just quality-of-life changes. Off the top of my head, here are a few "easier" things added/changed over the years…
Quest locations on the map
Flying mounts
Gearing alts
Raid-finder difficulty
Learning spells instead of buying them
Leveling speed
Mob difficulty
Really, as many people will find out, the changes made since Vanilla have made things less frustrating rather than categorically "easier." I think if there's one thing on the list above I'd like reverted a little, it's the difficulty of some mobs around the world. I liked how, for example, Winterspring had Dark Whisper Gorge — an area comprised entirely of elites which you had a hard time soloing even one.
But then again, even with an area like that, we have Group Finder to help. So is that even an experience that could be replicated? I don't know.
I'm all for Vanilla servers — I will play the heck out of them, y'all — but I'm not for them because I think they're objectively "better." Sometimes, it's fun to play an old game and marvel how much times have changed. I prefer Super Mario World to the original Mario Bros., but I'll still play either one of them if given the opportunity.
---
ENO GETS ME TO TYPE A LOT MORE THAN I EXPECTED:
"Impossible! I refuse to believe she now leads the Horde. Not after all they did to our people during the war."
"There is more. I'm … I am not sure how to explain the rest. Or if this is even the time or place to…"
"I must know, Vereesa. What fate befell our sister?"
"Give me a moment. I will do my best to explain…"
Now, instead of her immediately saying afterwards, "Perhaps we had best discuss the matter in private" and leaving us all with that tease, imagine she actually continued. How do you think she would have explained it?
Oh jeez. Well, I imagine she would have described the Scourge and the Plague that swept over Lordaeron. Once a menacing picture of them had been painted, she'd likely have mentioned the Burning Legion's association with the Scourge — Alleria has been fighting the Burning Legion for over 1,000 years, so knowing that they were ultimately behind the Scourge would likely make them seem worse than the Horde as Alleria knew it.
Plus, if you mention Sylvanas being killed and raised by the Lich King, I think Alleria would understand the sort of darkness that Sylvanas must have faced at that time.
From there, explain what a threat the Burning Legion and Scourge became and how the world needed to work together to defeat them, specifically discussing Thrall and Jaina's collaboration efforts. Hopefully by now, Alleria has a different view of the Horde than she did before she left Azeroth — not mindless warmongers, but a complex people with a desire to defend Azeroth.
Finally, talk about how Sylvanas — through incredible force of will — managed to break free of the Lich King's grasp and provide sanctity for those Undead who could do the same. She gave them purpose in undeath. But, obviously, she wouldn't have been welcomed in the Alliance, so she sided with the Horde. Yadda yadda, lots of leaders died and now she's in charge.
This is perhaps best left for a novel rather than in-game dialog.
---
ELAINEDESHALOTT IS ABOUT TO HELP Y'ALL FIND A SUPER COOL TOOL!
Does anyone know of a good list of vendored pets by location?
It might not be exactly what you're looking for, but I absolutely love Simple Armory for anything collection-related. Enter your character, click the "Collectable" tab, and select either Companion or Battle Pets. To give you a quick idea of what it looks like, here's mine. I really love that site for collectibles.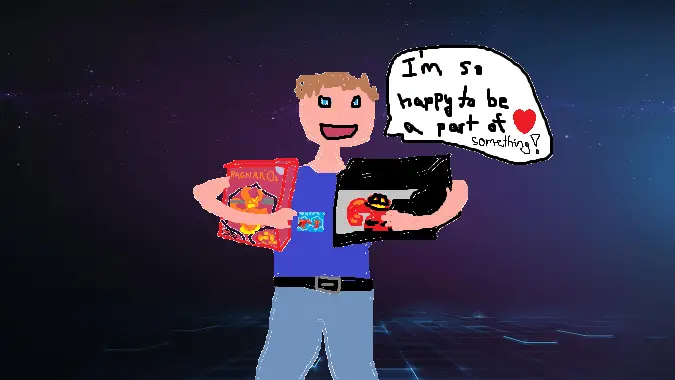 I made this a while ago when all the cool people were getting Ragnar-Os and free HotS swag.
---
DREW MILLER (@DREWMILLER_CTR) REMINDS ME THAT THERE IS STILL NO IN-GAME MONUMENT TO MY MITCHNESS:
What have been your favorite pop culture tie-ins in WoW?
Off the top of my head…
The Fight Club reference in Undercity (because I love that movie)
The entire Linken quest chain from Vanilla (omg this was so good)
Anything that gives a shout-out to the WoW community (like Stickney's hood and Rossi's shoulders)
---
DARKSPEAR REVOLUTIONARY LIGERWOLF (@AYLIGERWOLF) HAS A FITTING NAME:
Could we see another rebellion within the Horde with a certain group branching off on their own possibly to serve as instigators?
Realistically? No, simply because of game mechanics. I am 99.99998% — (yeah that's right, math nerds, I'm not giving you that .9 repeating = 1 argument) — certain we will never get a third faction in WoW. The game is just not built around it.
Story-wise, or if we ever get a Warcraft 4 or something, Sylvanas and the Forsaken seem the most likely bunch to branch off and do their own thing. The second leading the Horde stops also serving the interests of the Forsaken, Sylvanas is going to start making other plans.
But I wouldn't actually like that — I used to, but after seeing her yell, "FOR THE HORDE!" in the cinematic, I can't help but hope she continues to lead the Horde with pride and determination like she did there.
All that said, Garrosh and the "True Horde" already sort of served as the kind of rebellion you're asking about. They were more clearly bad guys, but they still were a splinter group. I think that's the closest WoW will get to that sort of thing, and since it's been done, I don't really want to see it done again unless there can be a bit more complexity to it.
---
CYPHER, I'M SORRY FOR MY ANSWER:
Hrm….Dranaei Shaman or Dwarf Shaman?
Pandaren Shaman, imho.
---
ZEL PROMISED ME A PONY:
Q4tQ: Over the course of my WoW career I have made three promises to myself;  First was back in Wrath when I missed my guilds first Algalon 25 kill because Atlasloot bugged out and stopped me from zoning back in, I swore I'd never use it again.  Second, the last time I checked my /played and saw the number I swore I'd never /played again, some things are just not meant to be known.  Finally, last night I swore that I would never heal another mythic + with grevious where I didn't know the tank.  I just had the absolute worst time because the tank wouldn't give me a chance to get mana back, and was chain pulling like a fiend.  Have you ever made a promise like that in regards to your gaming?
Hmm… I think at one point, I tried not to look at my /played. It wasn't an explicit "promise" to myself or anything, I just… didn't want to know. Now, I honestly don't care. I love the game, I write about the game, it's a big part of my life. I embrace my playtime!
Another pseudo-promise I've made is to give equal weight to in-game fun and IRL fun. I used to feel guilty skipping out on a so-so IRL activity to raid, and likewise, I would sometimes feel guilty skipping a farm-night raid to do something IRL. Now, I try to focus on what activity will make me happiest.
Obviously there are exceptions — I might not have a ton of "fun" helping a friend through a rough time, but it's the right thing to do and I don't mind it — but overall, I don't let myself get hung up too much on enjoying what I do with my time. Sometimes I like going out, sometimes I like staying in. There's nothing wrong with (a healthy balance of) either.
---
MISTAH JAY ASKS THE IMPOSSIBLE OF ME:
3BE: VoidElf Windrunner vs Banshee Windrunner vs Normal Windrunner
I cannot choose between m'Dark Lady and bae<3. But they'd both kick Normal Windrunner's arse.
I feel like this one went on longer than I intended. Sorry if you zoned out at all. Please leave questions and don't troll, because Adam is doing The Queue tomorrow and he can fire me.