WoW
Dec 4, 2017 10:00 am CT
Beware the new elevator boss in Antorus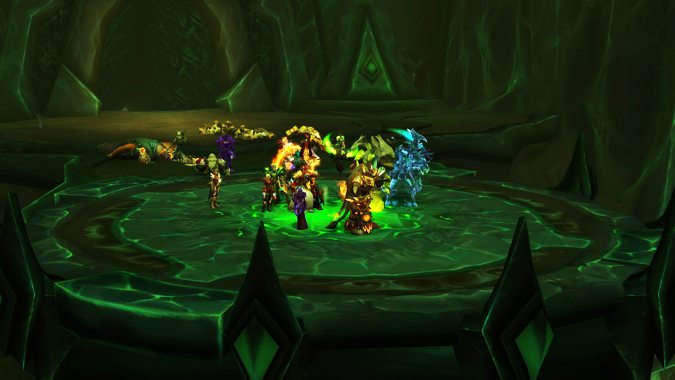 We all know of the dreaded "elevator boss" — the elevator put into raids that doesn't actually kill people itself, just lures them into thinking maybe they can jump down and survive. We've all done it at one time or another. It's so prevalent and amusing that Blizzard even added an entry to World of Warcraft's statistics page detailing how many times your character has succumbed to dying from tricky elevator heights in Blackwing Descent. Usually I can outsmart elevator bosses or high cliffs with Levitate, but even I misjudge the landing sometimes.

The elevator in Antorus, the Burning Throne is a little different. As many raids found out this week, it can be especially dangerous to stand on the elevator platform leading up to the Antoran High Command as the elevator is coming down.
So when you stand under this elevator in Antorus, it squishes you and leaves you in raid chunks… https://t.co/VdAln9jp0e

— Ambermist 💙 (@battlechicken) November 30, 2017
Not only does it kill you, it also makes a satisfying "splat" noise when it lands. I'm not sure if this was in the game on Tuesday when the raid launched or if it was hotfixed in on Wednesday. I stood under the elevator on Tuesday and didn't die, but my raid was not so fortunate the following night. Also on Wednesday, a WoW player accusingly asked Jeremy Feasel on Twitter if he was responsible for this new development, knowing his penchant for messing with us. He was appropriately coy about it.
DARK SOULS

— Muffinus (@Muffinus) November 30, 2017
So when you're in Antorus, be careful — on your way to Antoran High Command, don't stand directly underneath the elevator and you'll be fine. Unless you like making your healers rez you.