Winter Wonderland returns to Overwatch December 12 with a 5 vs. 1 "boss fight"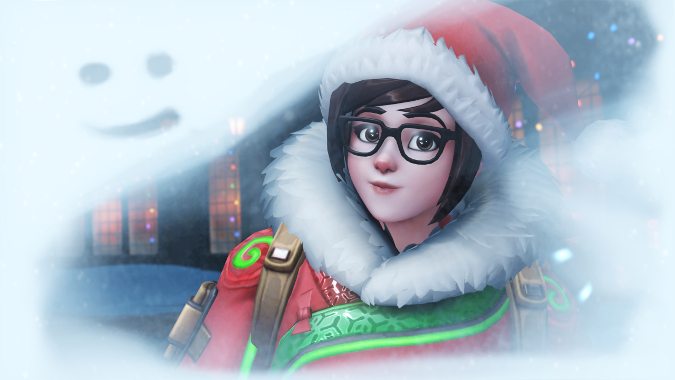 Jeff from the Overwatch team is back with another developer update today, this time talking all about the return of the Winter Wonderland holiday event. Of course, it's not just the return of the event — there are plenty of updates this year, sure to draw players in who got their fill last year. Kaplan doesn't waste any time and jumps right into what players want to hear about: new skins.
While he's coy about specifics, he does tease a "long-awaited Hazno skin that [we've] seen before — maybe in one of our comics" and skins for "two of our favorite junkers." On top of that, the team has made another pass on seasonal map variants, adding the Black Forest arena map to the list. Jeff sounds especially excited about this particular variant, describing it as "one of the most gorgeous jobs [the] environmental artists have ever done."
Of course, the real bulk of the news is the announcement of a brand-new seasonal "boss fight" called Mei's Yeti Hunt. In this new mode, five players will play as a team of Meis, while the sixth player will play as Yeti Winston. The Winston player will want to collect various items around the map to activate his Primal Rage, while the Mei team will try to kill him before that can happen. If they fail, their only goal is to escape.
Winter Wonderland returns on December 12. In the meantime, you can check out the full Developer Update video below:
It sounds like a ton of fun, and I love that the Overwatch team is still going all-in on their seasonal events. Happy holidays, folks!