More Antorus tweaks in latest WoW hotfixes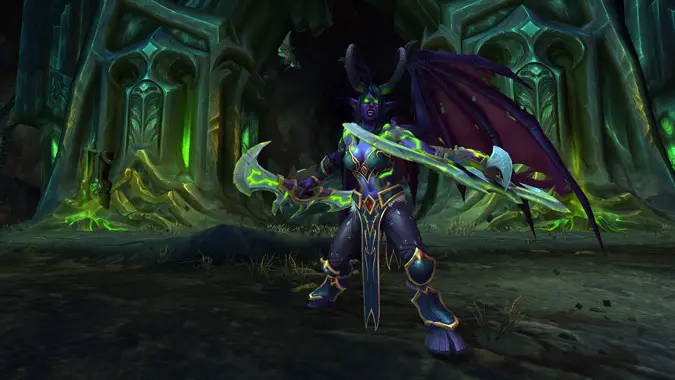 Blizzard has released another short list of hotfixes for World of Warcraft today, including a Demon Hunter fix. Vengeance Demon Hunters should now be correctly generating Pain when damaged by certain abilities. In addition, there's some more adjustments and fixes to the Antorus raid as well.
In the Hounds of Sargeras encounter, an issue that caused multiple tank-spec characters to pick up Shadowtouched or Flametouched simultaneously has been resolved. And for players working on Mythic Varimathras, his health has been lowered by 10%. Please note, however, that the health reduction kicks in with server restarts in each region. Hopefully, the change should make it at least a little easier for guilds that have been hammering their heads against this particular encounter… although it looks like clever players will no longer be able to avoid Necrotic Embrace with Aspect of the Turtle or Cloak of Shadows. Okay, maybe he won't be that easy. Read on for the full list of hotfixes.
Hotfixes
Classes
Demon Hunter

Vengeance Demon Hunters now correctly generate Pain when damaged by certain abilities.
Dungeons and Raids
Seat of the Triumvirate

Players may now complete "Seat of the Triumvirate: The Crest of Knowledge" while in a raid group.

Antorus, The Burning Throne

Corrected an issue where raids that queued for LFR difficulty could fail to get loot.
Garothi Worldbreaker

The damage reduction from Apocalypse Drive and from a Druid's Earthwarden can now activate during the Garothi Worldbreaker encounter.

Hounds of Sargeras

Resolved an issue that could cause multiple tank-specialization characters to gain Shadowtouched (or Flametouched) simultaneously.

Portal Keeper Hasabel

Traversing any of the portals within Portal Keeper Hasabel's arena no longer removes your Well Fed buff.

Varimathras

[WITH SERVER RESTARTS IN EACH REGION] Varimathras' health lowered by 10% in Mythic difficulty.
[WITH SERVER RESTARTS IN EACH REGION] Necrotic Embrace will no longer miss players who are under the effects of Aspect of the Turtle or Cloak of Shadows.