Heroes of the Storm's new ranking system may not be working properly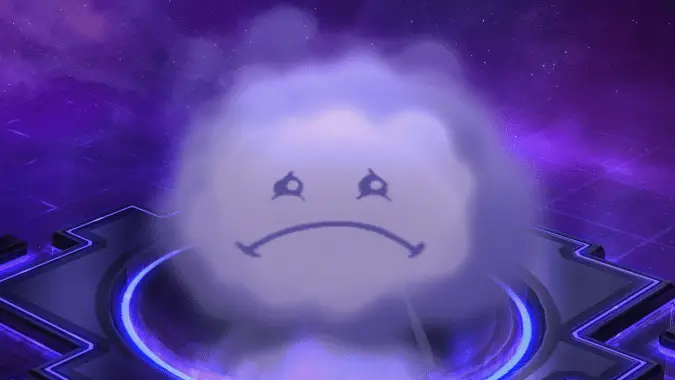 In its massive 2018 update — which hit servers yesterday — Heroes of the Storm implemented skill-based ranking for its two ranked modes, Hero League and Team League. The goal behind this system was, as you might have guessed, to more accurately place players in Ranked brackets, especially in instances where they far outperformed (or underperformed) their teammates. Previously, your individual performance in a match didn't really matter — you could carry a team the whole game, but if you lost, you lost, and that's all the game recognized.
The new performance-based system seems like a really good idea, but at least for now, it might not be working entirely the way Blizzard intended. There's a Reddit thread detailing several accounts of players who were placed in Ranks far below or above where they've consistently been in previous Seasons. To give a few examples…
"/u/cosmiclobster reported he ended TL Gold 4 last season, went 10-0 in placements, place Silver 5 in TL. Proof https://i.imgur.com/1jpG5W1.png"
"/u/Arkatrasz reported a player ended last season Gold 3, went 1-9 in his placements and placed Plat 1. Proof: https://i.imgur.com/hyopjZm.png"
"/u/Apricooties reported ending last season as diamond 5, went 3-7 in placements, placed master 450 points."
There are several more accounts in the thread with similar results. Now, yes, maybe this is the system working exactly as intended. I don't personally think that to be the case, but hey, I'm not Blizzard. I don't know if this is what they wanted out of the system or not.
However, one of the most damning pieces of evidence against the system working properly comes from FerociouslySteph, a well-known streamer who's consistently been ranked in the top two tiers, Master or Grand Master. This Season, after going 8-2 in placement matches, she was placed in Platinum 2. You can see the clip of this happening below:
Skip ahead to 2:28:20 if the video doesn't automatically do it for you.
While Steph did a good job to remain positive, she was understandably shocked — as were her viewers. What's more, she later played a game and received a +50-point adjustment. If you're not familiar, a 50-point adjustment is huge, and the fact that it was a positive adjustment is more evidence that Steph was placed far lower than she should have been.
Again, maybe this is all part of Blizzard's plan. Maybe the players getting placed are finally being placed in the "right" bracket for them. But given the number of accounts of players who both placed far outside their normal bracket and received substantial point adjustments in later matches, it seems the system could use some work. On top of all that, even if it is working as intended, it seems to be more demoralizing than anything right now, and I doubt that's how Blizzard wants players to feel.
Hopefully we'll know more soon, but until we do, maybe hold off on your placement matches. After all, there are a heck-ton of changes to be tested in all the other modes.