You can now buy your own D.Va headset from Razer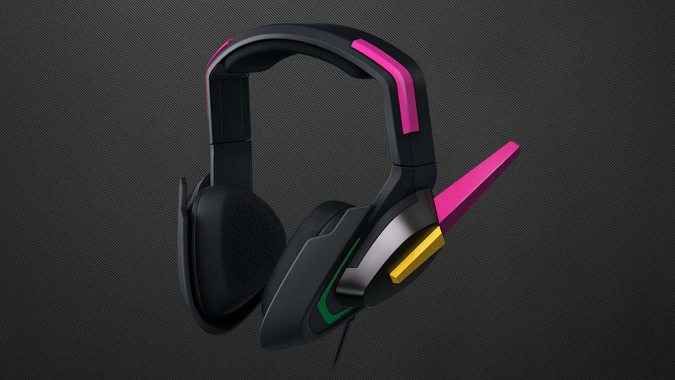 It's a great time to be a D.Va fan — or if your wallet is as thin as mine, a terrible time. In addition to Good Smile Company's D.Va nendoroid, Razer has just unveiled a custom D.Va-themed headset.
Whether she's in the thick of battle or starring in her blockbuster, Hero of My Storm, D.Va is never without her Razer MEKA headset. Crucial for communicating with her teammates as well as her beloved fans, this iconic headset is a must-have for all aspiring mech pilots and D.Va fans.
The headset retails for $79.99, and while I'm doubtful D.Va's cute-as-heck headset will look nearly as cool on my gigantic dome, it's still pretty rad. For the technically inclined, Razer lists the headset's full specs on its store page, but the features all seem standard for a gaming headset. Interestingly, however, the headset's microphone is hidden in one of the ear cups.
Personally, I've never owned a headset without an extended microphone, and while the feature preserves the slick aesthetic of D.Va's headset, I'm curious how it would impact audio quality. I am in no way an audio expert, but to me, it seems like having an omni-directional mic nowhere near your mouth would be a great way to pick up all sorts of background noise. Hopefully, if any of our readers have experience with a hidden microphone, they'll share their thoughts in the comments below.
D.Va's Meka Headset is a continuation of Razer's existing line of licensed Overwatch products which includes the Overwatch DeathAdder Elite mouse, D.Va-themed Abyssius Elite mouse, Overwatch ManO'War headset, and more.
Disclaimer: Blizzard Watch is part of Amazon and Razer's affiliate programs and might earn a small commission per item sold.