WoW
Dec 14, 2017 5:00 pm CT
Upcoming changes to Ulduar in patch 7.3.5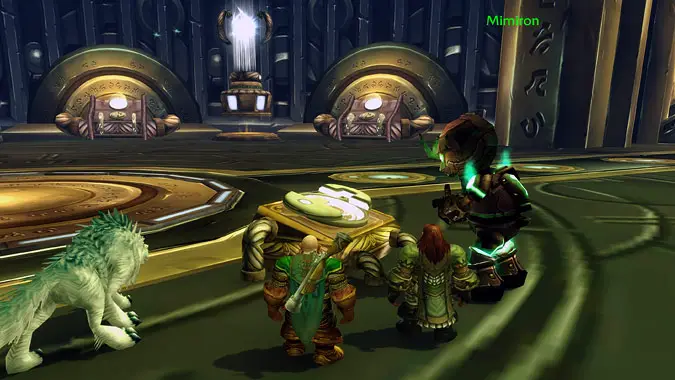 If you're unaware, we're going to see some changes to Ulduar in patch 7.3.5. The folks at Wowhead recently linked to this forum post from Vills that talked about the changes currently available on the PTR, as well as making some clarifications of their own. As is always the case we have to stress that these changes are still in testing. We don't know how many will make it live when we get Ulduar Timewalking in patch 7.3.5. As of now, however, the changes are significant.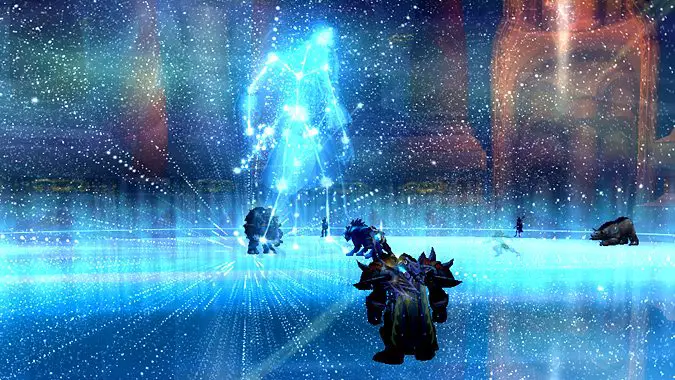 Difficulty changes and group size
For starters, there's no longer 10 and 25 man Ulduar. In the update, there's simply a merged flex size raid called Ulduar (Normal) that drops loot from both difficulties and can have up to 30 players. Whether or not this will continue outside of Timewalking isn't yet known. The baseline 10 player group with see three pieces of loot per boss. Hardmode encounters like Mimiron's Firefighter will get a cache with an extra piece of gear from either the old 10 or 25 man hardmodes inside.
What still drops
Both 10 and 25 player Tier Tokens will drop in Ulduar (Normal) but the Iron Council and Algalon only drop the 25 player versions of their quest items. Players will only be able to get the 25 man version of Reply Code Alpha. This means the 10 man version of All's Well That Ends Well will not be accessible. Also, while bosses seem to have a significant amount of increased health in 10 player groups (Vills gives the example of Algalon having over 23 million health vs. the original 4 million) at least we know that defeating Algalon gives both Starcaller and The Astral Walker titles.
You'll be able to farm for all the gear from either difficulty, but it'll take longer to get it because you can't guarantee which version of the raid's loot will be on the table like you can now by selecting 10 or 25. It'll be more RNG and one less Ulduar clear a week all told. Also, the ilevel 226 rewards from All's Well That Ends Well in 10 man will no longer be available.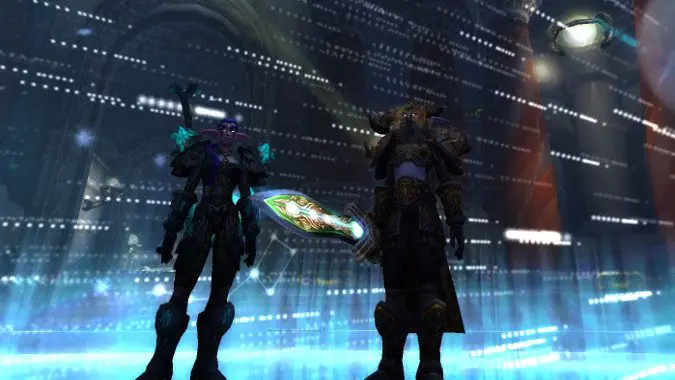 Who can Achieve now?
If you're worried about all the achievements you did on either 10 or 25 player mode back in the day, those will be converted to legacy achievements. If you have them already, you'll get credit for the new versions of those achievements available in Ulduar (Normal) mode. Also, completing the new Ulduar's version of the raid meta will now reward both the Rusted and Iron Proto-Drakes.
It seems based on wording that Herald of the Titans will still be able to be completed by a group of level 80's in the right gear. However, it's not clear if it can be done in Timewalking, or if a group of more than 10 players will be able to complete it with the new flexible size of (Normal). Previously it was a 10 player only achievement.
What we don't know yet
There's speculation that Mimiron's Head will still be available from the new version of Alone in the Dark but no specific evidence of it as yet. I for one am not looking forward to trying to do that on Timewalking. Also, remember that Vills didn't test these on Timewalking difficulty. These changes are currently on the PTR for Ulduar as a whole. You can read Vills' original post here, or go check out Wowhead's roundup here. And please remember, this is the PTR — some or all of this might change before it goes live.