What would you like for a Battle for Azeroth pre-expansion event?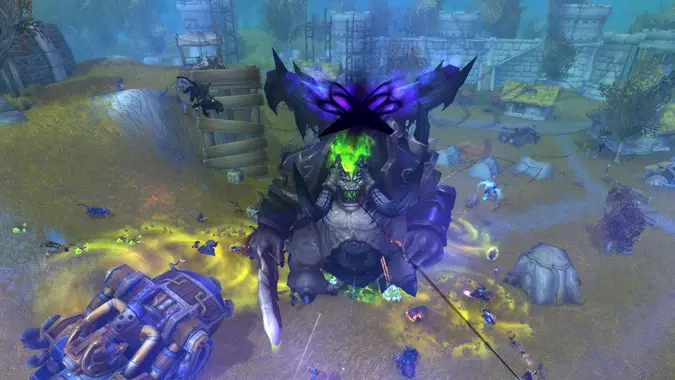 Back before Legion came out we saw the demonic invasions hit various zones throughout Azeroth. They were, by and large, very well received. A lot of players used them to get better gear or even level up alts that had been languishing at lower levels for a while. They were seen as fun — and even though they were a bit repetitive they didn't seem to overstay their welcome. I still remember Helcular in Tarren Mill going so over the top ham with his dialogue that I couldn't help but smile, and I used to hate that guy.
So now that we're approaching Battle for Azeroth one question comes to mind — what are we going to get for a pre-expansion introduction? We've had these moments since vanilla WoW, when Highlord Kruul invaded Azeroth and the Dark Portal saw Horde and Alliance alike fighting in front of it. We had the Scourge Invasion before Wrath, the Elementals went crazy before Cataclysm, Theramore got blown up before Mists. The Dark Portal went red before Warlords and we fought Iron Horde invaders in the Blasted Lands. Sometimes these events were well received, others were less so. So now's time to think about what you'd want to see pre-Battle for Azeroth.
Do we need something like the invasions? Something perhaps with Horde and Alliance zones coming under attack from the other faction? Should we get some of the Allied Races unlocked earlier than the expansion? What do you want to see before everything goes down? And does any of it have to do with dealing with the fallout from Legion?
What's your ideal pre-expansion event? What do you want to see?