Jeff Kaplan gets 40,000+ people to watch him sit in front of a fire on Twitch; Jeff is our hero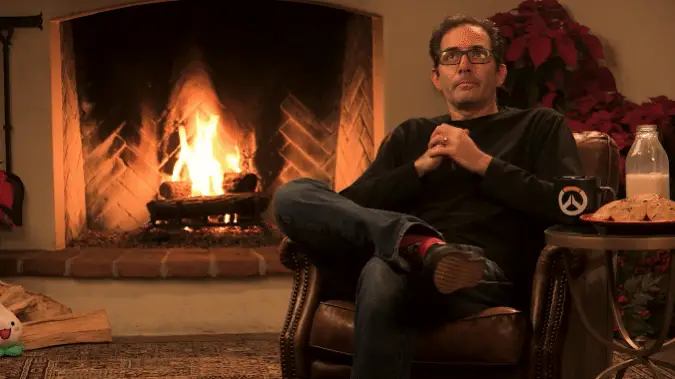 Overwatch and Jeff Kaplan have broken the Internet this Christmas Eve as they stream on Twitch the popular game director sitting in front of the fire, doing nothing. At the time of publication, over 40,000 people are watching him stare off into the twisting nether contemplating life. Highlights of the stream thus far are a boom mic dropping into view and hitting Jeff on the face, and the fire going out, only to be brought back to life by clapping it on again.
Jeff is also wearing some festive socks with cookies and milk nearby. However it's unclear if he intends to eat the cookies. This reminds me very much of Nick Offerman's yule log.
Merry Christmas, Jeff Kaplan. We have no words.
Watch live video from PlayOverwatch on www.twitch.tv