WoW
Jan 23, 2018 11:00 am CT
Custom pet names have returned with latest WoW hotfixes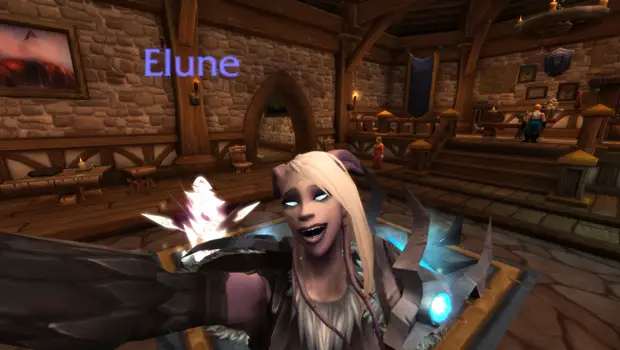 The latest batch of WoW hotfixes cover a little bit of everything this time around. Of particular note for pet collectors is an issue regarding custom pet names. Players noticed that custom names were partially disappearing — that issue has now been resolved. Speaking of pets, players that have embarked on Uuna's adventure should note that she's now correctly noticing her surroundings in Suramar.
In addition, a host of class fixes have made the list. For Demon Hunters, Fel Eruption should now be properly dealing damage to stun-immune targets. In addition, Rage of the Illidari should also be correctly dealing damage. Warriors should now be able to start the quest One More Legend after completing two Artifact acquisition chains. And Mages should be able to once again pick up their Frostfire Remembrance artifact appearance.
A couple dungeons, one raid, and a world rare spawn have also had some fixes. Aeonaxx in Deepholm should no longer fail to drop loot. Fel Furies spawning during the Mythic Tirathon Saltheril encounter in Vault of the Wardens will no longer evade. And as for professions, Skinners can rejoice: Noxious Whelps should now be providing Green Whelp Scales when skinned.
There are a bunch of other minor fixes included as well — read on for the full list of hotfixes below.
Hotfixes
Achievements
The consolidated Algalon achievement Observed should now properly grant both the "Starcaller" and "Astral Walker" titles.
Characters
Addressed a graphical error with characters who have markings such as tattoos.
Uuna will now react to her surroundings when taken to Suramar, for both Horde and Alliance characters.
Classes
Demon Hunter

Fixed an issue where Fel Eruption would not deal damage to stun-immune targets.
Rage of the Illidari again correctly deals damage.

Mage

Frost Mages can again obtain their Frostfire Remembrance artifact appearance.

Shaman

Artifact traits and other effects that increase all of your healing correctly benefit Healing Stream Totem and Healing Tide Totem.

Warlock

Haunt will no longer incorrectly reset its cooldown when used against certain creatures with scaling health.

Warrior

Fixed a bug that prevented Warriors who have completed two Artifact acquisitions from starting "One More Legend" to obtain their third Artifact.
Dungeons and Raids
Deepholm

Fixed a bug where Aeonaxx would fail to drop loot.

Return to Karazhan

Attumen should once again properly respect tank threat for his Mounted Strike and Stamp attacks while astride Midnight.

Shadowfang Keep

Some enemies will now properly benefit from damage scaling when attacked by high-level players, in Normal difficulty.

Vault of the Wardens

Fel Furies that spawn in the Mythic Tirathon Saltheril encounter will no longer evade.
Mounts and Pets
Fixed a bug that caused custom pet names to sometimes partially disappear.
Mailing the Vicious War Fox will no longer cause it to become the other faction's War Fox.
Professions
Skinning

Noxious Whelps can again be skinned for Green Whelp Scales.
Quests
The Dragonblight quest "An End and a Beginning" can now be completed normally.
The Huge Boulder for the Redridge quest "Saving Foreman Oslow" has been returned.