New Overwatch patch brings new cosplay skins
Click here for more photos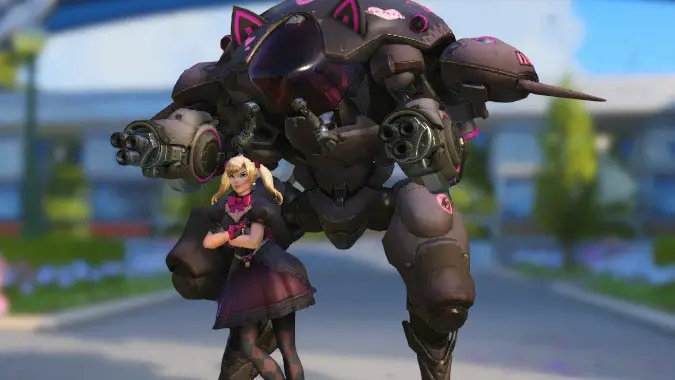 The Overwatch development team has been counting down with teasers until today, when we got a whole bunch of piping hot new content. In addition to the slick new Blizzard-centric map, a ton of skins and other goodies got added to the base game's loot boxes. We've got a gallery for the skins above, and a gallery of the new map in our Blizzard World post.
In addition to the new skins, there are some highlight intros and emotes, which can be found in gif form on the official site. There's a lot to love about the Moira facepalm emote, and the Ana action cartoon intro is brilliant. There are also sprays and player icons, but it seems uncontroversial to say most of those are pretty unexciting.
Though Black Cat D.Va definitely lends a certain goth flair to a great skin, and y'all know I'm all for a shirtless Lucio skin, I like all the Blizzard-themed skins the best. The cross-game meta of Widowmaker getting a Nova skin while Nova has a Widowmaker skin in Heroes of the Storm is super fun. Zarya the Barbarian is obvious casting for the strongest woman in the world, as is Roadhog as the Butcher. Taken together they add something that's meant as a gift for Blizzard fans at heart.
Blackhand Doomfist is a pun only Soldier: 76 could love, though.