Rolling Stone calls the Overwatch voice cast the "Beatles of voice acting"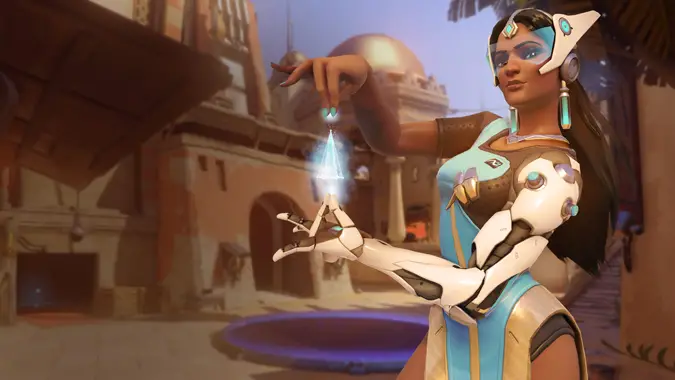 Recently, Andrea Toyias, Senior Casting and Voice Director at Blizzard and person who holds some of the coolest panels at BlizzCon, tweeted about an article at Rolling Stone covering Overwatch. I think it's one of the most succinct ways to describe the Overwatch phenomenon in terms of its ubiquity. The headline for the article calls the Overwatch actors "The Beatles of Game Voice Actors," and frankly, I simply don't think I could agree more with that particular headline if I were being paid to do so.
Think about it, the Overwatch voice crew really are the Beatles of game voice acting. And I'm not surprised that it was Darin De Paul of all people who coined the phrase "I think we're the Beatles now." As the voice of Reinhardt, he's been incredibly, wonderfully active in the community. Really, all of the actors have been, to the point where they post videos of themselves being adorable out in the world. Getting to read the stories of how they discovered how big the game actually is and how it's changed their lives really hammers that home.
The article quotes not just Andrea Toyias, but Darin De Paul, Jonny Cruz, and Anjali Bhimani and goes into detail on the instant internet-celebrity status they've found themselves in thanks to the game's runaway popularity. Also fascinating is their explanation as to how the process of creating and inhabiting their characters differs from other Blizzard games. What's really interesting to me is how they focus on the game as a positive, even optimistic force — Jonny Cruz actually describes Lucio as a hyper-optimistic version of himself — and I feel this is another secret of the game's success.
"It's been life-changing," says Bhimani, "It's the first time where my career and my life-mission – which is to help people figure out what their own super power is – are completely, 100 percent in tune."
There are other famous voice actors, of course — the article mentions David Kaye and Nolan North, and I follow Claudia Black entirely because of her VO work — but I think Overwatch hit as hard as it did because players really identify with the characters. And the voice actors are the means by which that identification is forged — that sort of thing wouldn't have worked if we just had Troy Baker do all the voices. I'm not saying he couldn't. I'm sure there's at least one game out there where everyone you play is voiced by Troy Baker except for Troy Baker himself, who is voiced by Nolan North doing a Steve Blum impression.
But Overwatch benefits greatly from the diversity and passion of its audio cast. Lucio just wouldn't be the same without Jonny Cruz. The same is true for each and every one of the game's heroes. Head over to Rolling Stone now and read about how Anjali Bhimani's dog became an honorary Overwatch community hero. And it's a cute dog, too. I kind of want them to give Symmetra a dog now.