WoW
Jan 25, 2018 12:41 pm CT
Battle For Azeroth Developer Q&A Tuesday, January 30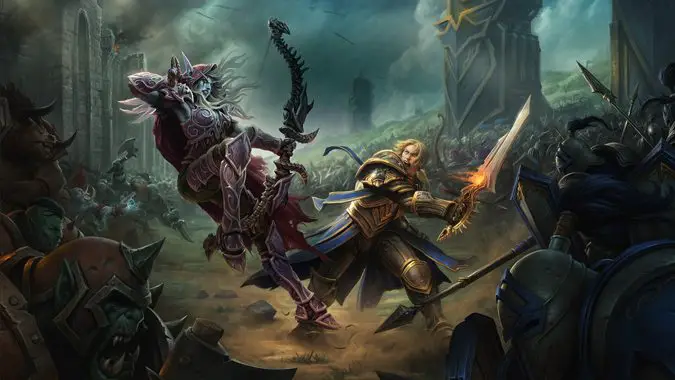 Blizzard is shoveling coal into the Battle For Azeroth hype train's engines. Next Tuesday, January 30 at 12 p.m. PST, they'll be holding a developer Q&A with Game Director Ion Hazzikostas for all things Battle For Azeroth live on Twitch. Their announcement is short, sweet, and straight to the point:
Join us live on Twitch Tuesday, January 30, as we sit down with Game Director Ion Hazzikostas for our next live developer Q&A where he'll be answering your World of Warcraft: Battle for Azeroth questions.
Feel free to submit questions by posting in this forum thread or via Twitter using the hashtag #WarcraftQA.
We're really looking forward to getting the chance to dive in and answer as much as we can, so we hope to see you Tuesday at 12:00 p.m. PST!
Rumors have been swirling for weeks that we might see Battle For Azeroth pre-orders available before the end of the month and the timing of this Q&A seems to confirm those beliefs. We wouldn't be surprised if, at the Q&A's conclusion, Ion Hazzikostas directs viewers to the expansion's fresh pre-order page. It might also be an indication of the game's alpha or beta testing phase being imminent; if they're prepared to discuss the expansion at length, they might also be ready for a limited audience to begin playtesting.
Whatever the case may be, if you have Battle For Azeroth questions, make sure you tweet them with the hashtag #WarcraftQA. If you aren't able to attend the event live, we'll no doubt do our best to cover the Q&A and whatever new information it might contain right here on Blizzard Watch.