How have you learned your favorite games?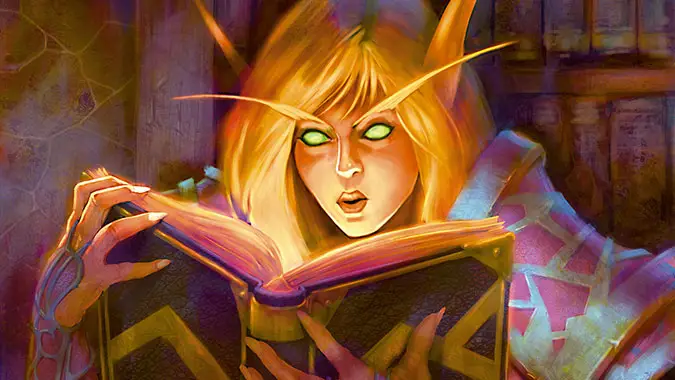 I've been watching a lot of esports lately, and it has me thinking about how we learn to play our favorite games. My first steps in any game are almost inevitably I-didn't-bother-to-read-the-manual stumbling, typically followed by reading the manual, followed by lots of googling, and sometimes wrapping up by pestering friends for help. And actually playing the game fits in there somewhere, right?
Blizzard likes to make its games easy to learn, but difficult to master. You can pick up any Blizzard title and immediately get playing (no manual-reading required… probably), but if you want to be really good at the game, you need to put in some work. A game like World of Warcraft is a complex mess of planning: you want to optimize your talents, gear, and rotations as well as memorizing strategies for each dungeon, raid, and boss. (Not to mention my nemesis: remembering not to autopilot myself into a Horde city when I'm playing Alliance. Ouch.) That's a lot to keep up with, and it's no wonder the internet is packed with strategy guides to help you figure out just what you're doing. So it's Google and guides that I turn to when I want to up my game a little.
But as I've gotten into watching esports, I've realized there is a ton to learn by watching players who are really good at the game play. And while Overwatch is in the headlines lately, what really pushed my esports-for-learning thinking was this past weekend's Hearthstone World Championship. I don't follow a lot of esports, but I play enough Hearthstone that I was moderately curious about how the tournament would play out. I'd already looked over the participants' decks, but watching them in action and seeing how even subtle card choices changed the game was different. Watching it didn't suddenly make me a great Hearthstone player, but I definitely picked up a few things I'd never have learned from any deck list.
So what about you, readers? Where have you learned the subtle strategies of your favorite video games? Do you search for secrets in guides, pick up tips by watching your favorite players, or just jump in the game and let the strategies make themselves?