The god kings bled this week in Overwatch League
Click here for more photos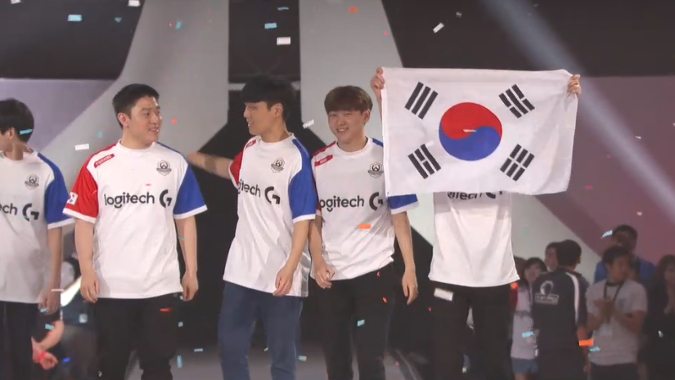 Until this week we had three undefeated juggernauts in the Overwatch League: the London Spitfire, New York Excelsior, and Seoul Dynasty, all of which were all made up of Korean players. Those teams were dominant in every global competition held to this point, from APEX to the World Cup. Now, all three have a loss in their record. Here's how it happened.
On Thursday, the carnage started when the Boston Uprising grounded the Spitfire in a close 3-2 series. Interestingly, Boston took both Control style maps, which the Spitfire has been struggling with. The sole map the San Francisco Shock took off them in their first match this week was on Oasis, and the Valiant and the Fuel both took controls off the Spitfire in week two. We'll see if they can reverse this trend going forward.
Immediately following the Spitfire match, the Philadelphia Fusion upset NYXL in another close series. Dorado was a particularly good match. The Fusion just barely failed to take point two, but they were able to hold NYXL also just shy of that point, allowing the Fusion to take it to a tiebreaker.
Watch Game 1 SEO @ NYE Stage 1 Week 3 from OverwatchLeague on www.twitch.tv
NYXL barely had time to lick their wounds before facing the Dynasty the next day. They came out with something to prove from map one, where Libero nearly single handedly won them Eichenwald with two huge multi-kill combos on his Genji. With that, the last remaining undefeated team was handed a loss.
Meanwhile, at the other end of the ladder the Shanghai Dragons still remain winless. However, they're showing significant improvement, even managing to take a map off Seoul when they met this week, to the joy of a redditor who promised to buy all their skins if Shanghai won a map. They also brought the Philadelphia Fusion to map five. Look for them to break their winless streak soon — but not likely this week, since they're facing off against NYXL and the Spitfire.
The match I'm looking forward to the most this week is Seoul versus the Houston Outlaws. After a tough first couple weeks, the Outlaws are standing strong at four and two, while Seoul support Ryujehong called them "really good." You can watch this match up Friday at 8 p.m. CST.