Latest Overwatch Developer Update highlights Lunar New Year and a new map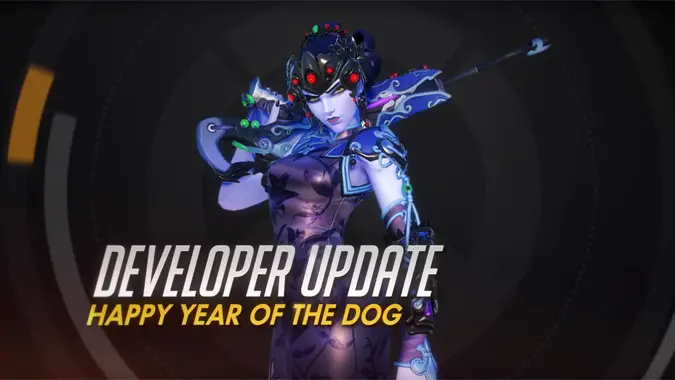 Overwatch Game Director Jeff "from the Overwatch team" Kaplan returned to YouTube last night with another Developer Update. This time, the subject at hand is the new Lunar New Year celebration. This year is Year of the Dog, which means a new set of festivities for players to enjoy. Along with six new legendary skins — including new skins for Mercy and Genji — the event includes a brand-new map, Ayutthaya.
Set in Thailand, Ayutthaya holds the distinction of being the first map designed specifically for Capture the Flag. Arriving in game with the new map are some rule changes for the event. Draws are a thing of the past — instead, a sudden death mechanic will now come into play. If teams are in a tie at the end of time, both team flags will move closer to the center of the map, and play will resume. This should bump up the excitement factor in close matches.
In addition, some new flag pickup rules are coming into play as well. Certain hero abilities like invulnerability or speed enhancements will now cause the hero to drop the flag. This is similar to the way Capture the Flag maps like Warsong Gulch currently operate in WoW.
If you're a fan of Capture the Flag gameplay, you'll be happy to note the introduction of a four-week competitive Capture the Flag season. This runs in tandem with the Lunar New Year event, which is being extended this year so players have more time to participate. The competitive season comes with its own rewards as well. Players that place in the top 500 will get a special spray and player icon. And if you miss the top 500 but still place, you'll get a special spray. Check out the Developer Update video for more details from Jeff Kaplan, and prepare yourselves — Year of the Dog arrives in Overwatch February 8.