Where is your leveling journey taking you?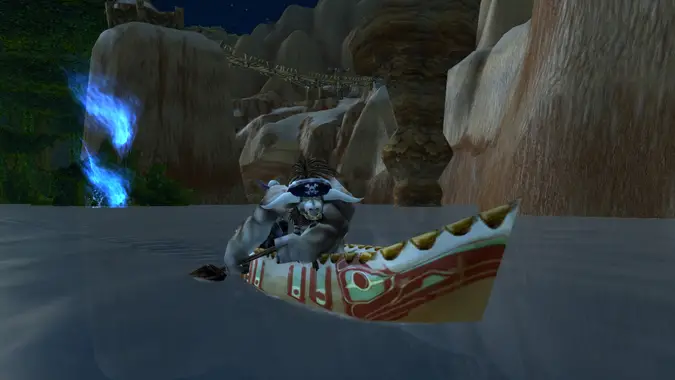 Allied Races have done the impossible, and made my reputation-grinding obsession actually come in handy. Although I've made an alt of each race, right now the Nightborne has my attention. I mean…I don't really need another Rogue, but I really like the way the Nightborne look. Plus, I didn't feel like playing a caster. However, all this alt-playing has led to further exploration of the leveling revamp introduced in patch 7.3.5. I was on the fence about it before, but I think I can safely say I really like the changes, now. Yes, leveling is a little slower — even in Heirlooms — but being able to go back to virtually any zone I'd like to see again is an unexpected joy.
What this has inadvertently led to is a whirlwind tour of the zones I rarely saw while leveling alts. It wasn't because I didn't like the zones in question, it was because they didn't offer any XP. It was far more efficient to take a fairly predetermined route for a constant supply of good XP. But with level scaling in place, XP is no longer a worry. Not only is my journey to level 60 looking very different from leveling runs past, but I'm rediscovering zones I'd nearly forgotten about.
Right now, Thousand Needles has my attention — and I haven't visited that zone in years. I miss the days when it wasn't full of water, but even with Cataclysm-flooding, the place is still interesting. You get your own boat! You get to start bar fights between Goblins and Gnomes! Plus there's the whole chain that takes you up atop the spires and has you free Magatha Grimtotem. I mean, it might be a terrible decision, but it's a great piece of lore, one that I missed seeing in person.
I'm not sure where I'll go after I'm done with Thousand Needles — maybe I'll hit up Un'goro Crater, or head to the Eastern Kingdoms for a jaunt in the Swamp of Sorrows. The world's wide-open at this point. What about you guys? Are you leveling Allied Races, or just alts in general? Where are you going on your leveling journey? Which zones are you happy to see again? Which ones were your favorite?