WoW
Feb 7, 2018 2:00 pm CT
Wowhead digs up Dark Iron Dwarf Allied Race details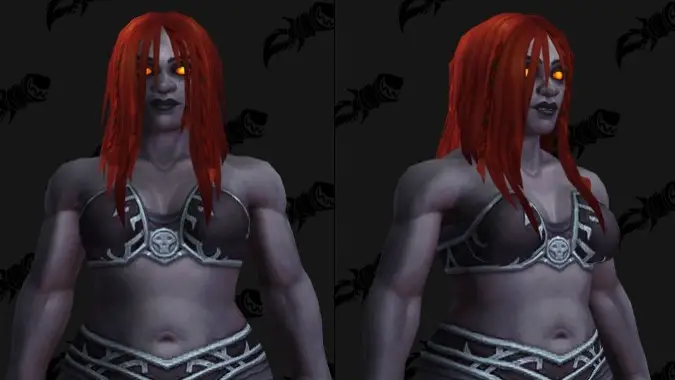 The folks over at Wowhead have datamined details on the upcoming Dark Iron Dwarves, a new Allied Race we'll be getting in Battle for Azeroth. Details include hairstyles, racial abilities, emotes, and class information — which comes with an interesting reveal.
The reveal? Dark Iron Dwarves will be able to roll Paladins. That's a pretty big surprise, lore wise. It wasn't that long ago that the Dark Iron were the servants of Ragnaros, after all. Dark Iron society doesn't seem all that conducive to the idea of the Light, as a general rule. Even less so in the specific way Paladins use it. But it's happening nonetheless, so we can but hope that we'll get a reason for it when we do the questline to unlock them.
Racial abilities
The new racial abilities for Dark Iron Dwarves seem pretty interesting so far.
I'm not sure about Mass Production. If you play a Blacksmith it's a nice little perk, but nothing amazing otherwise. But Fireblood is Stoneform amped up to eleven. I'm not actually sure that up to 500 of your primary stat is that much better than 10% damage reduction. But it's certainly as good at the very least. Forged in Flames is a nice ability, although the fact that it only works on Physical damage makes it a lot less imbalanced. Mole Machine needs a little more detail, like what actually happens when you summon one. Do you end up in the Grim Guzzler the way the toy works? Somewhere else? I'd really like to know. Dungeon Delver, I mean, I just feel like this is going to end up with Dark Irons running ahead of everyone else all the time.
There's also a host of flirts and jokes that have been datamined here. The one that made me groan the most was "A night elf laughed at me for living inside a volcano. Well at least I don't have to worry about my mountain burning now do I! What… too soon?" because… well, yeah, it is.
I have to say I like how muscular the Dark Iron Dwarves are. Males still look awful to me, though. But I might play a lady Dark Iron Warrior, get her the Molten Giant set and The Black Hand. Sounds like a hot time. Yes, I know, but it's in character.