Do you plan to run Ulduar Timewalking this week?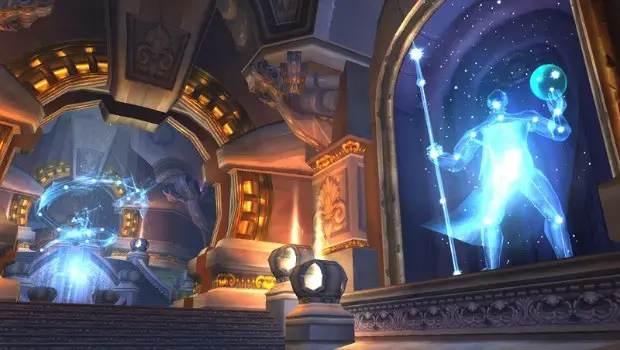 Even though Ulduar Timewalking was technically part of patch 7.3.5, and even though the resulting changes meant we've had a one-difficulty Ulduar for a while now, we haven't actually been able to experience the raid in its Timewalking iteration until this week. The simple reason for this is, it's part of Wrath of the Lich King Timewalking, and the first instance of that event after the patch is now.
However, not that it is live, players are finally getting a chance to experience the raid — and so far, it doesn't sound easy. Granted, I would hope that to be the case — Ulduar is many people's favorite raid, and having it appropriately difficult does it justice — but still. I think there's a bit of an expectation in WoW that certain experiences will have a certain difficulty.
And while Timewalking dungeons aren't a walk in the park all the time, they're still something PUGs can usually complete without too much problem. So far, that doesn't seem to be quite as accurate for the Timewalking raids, though. Again, I'm totally okay with this, especially with a raid like Ulduar that has some incredibly fun and unique Hard Mode toggles.
But it does make me wonder if the difficulty has turned off anyone who would have otherwise been interested. My guild plans to run it this weekend, but if that weren't the case, I'm pretty sure I'd stay away from PUG runs because I don't exactly trust them in a place like Ulduar. In other words, I'd miss out on the Timewalking version of my favorite raid of all time completely willingly.
Outside of difficulty, having it only around for one week doesn't make things any easier, either. It's a very small window of opportunity, and it's even smaller if you want to experience both Normal and Hard difficulties of the encounters.
So, readers, I'm curious: Are you running Ulduar Timewalking this week? Whatever your answer, is there a specific reason behind it? I'd also be interested in hearing your thoughts on the difficulty of Timewalking raids in general. Sound off below!