Reminder: Overwatch season 8 ends this weekend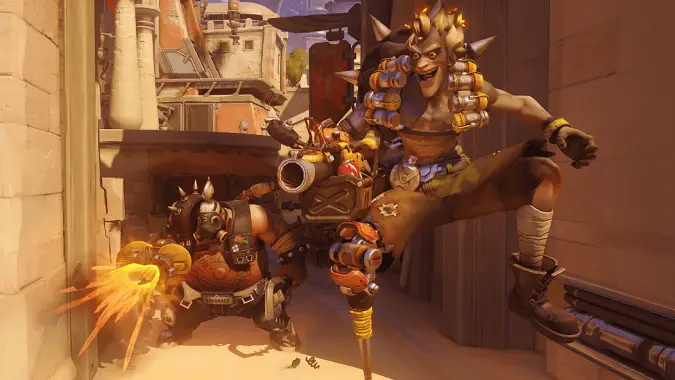 If you're grinding your way up the Overwatch ladder, be warned: the current competitive season ends this Sunday, February 25, at 4 p.m. Pacific. That means you have less than a week to attain your rating goal, whatever that may be. Alternatively, if you haven't participated in this season at all yet, you have until Sunday to complete your Placement Matches and earn your participation rewards.
Hey, everyone.
Season 8 of Competitive Play is coming to an end soon, so we wanted to lay out a few key dates and important pieces of information regarding the upcoming season roll.
DATE AND TIMES
Season 8 will officially end on Sunday, February 25 at 4:00 p.m. PT (Monday, February 26 at 00:00 UTC). Season 9 is currently scheduled to launch three days later on Wednesday, February 28 at 4:00 p.m. PT (Thursday, March 1 at 00:00 UTC).
For time zone assistance, visit thetimezoneconverter.com.
SEASON 8 REWARDS
If you completed your placement matches during Season 8, you will be eligible to receive a special spray and player icon. These will be unlocked automatically when you log into your account the first time after the season ends. If you are placed within the Top 500 players on your platform (and in your region) at the end of the season, you'll receive an extra player icon and animated spray on top of the other seasonal rewards.
Aside from sprays and icons, you'll also receive a number of Competitive Points based on the maximum skill rating you achieved during the season.
Hereís the Skill Rating (SR) to Competitive Point (CP) breakdown for Season 8:
SR 1-1499 (Bronze): 65 CP
SR 1500-1999 (Silver): 125 CP
SR 2000-2499 (Gold): 250 CP
SR 2500-2999 (Platinum): 500 CP
SR 3000-3499 (Diamond): 750 CP
SR 3500-3999 (Master): 1200 CP
SR 4000-5000 (Grandmaster): 1750 CP
Remember, it takes 3,000 CP to earn a golden gun for your favorite hero. It all adds up, so if you think you have enough time to climb up another rating tier, it's always worth a shot. If the grind stresses you out, though, don't sweat it — it's just a game and not worth the anxiety. You can always keep working on it next season!
Speaking of next season, you won't need to wait long. As mentioned in the blue post above, Season 9 of Overwatch competitive play is already slated to begin on Wednesday, February 28, at 4 p.m. Pacific. Season 9 also marks the introduction of the new Blizzard World map into competitive play. Though the map released last month, it has been excluded from the competitive map pool for the Season 8, likely so the developers have time to tune and tweak the map — and prevent it from having an impact, good or ill, on an ongoing competitive season.