Hook 'em all with this week's free Heroes of the Storm rotation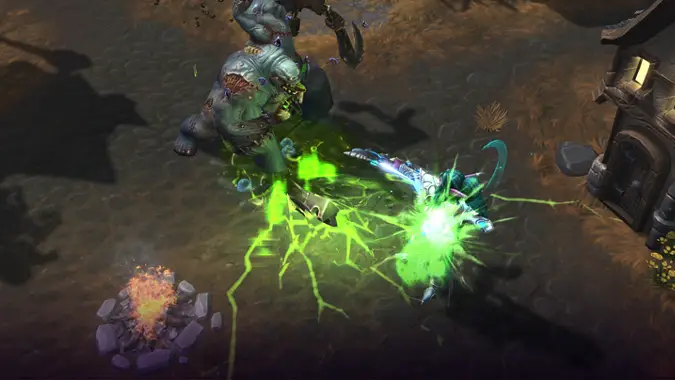 Though the Lunar Festival event is ongoing, it's been a quiet week in Heroes of the Storm. Maiev has been out for a while (and already been nerfed), but we don't yet know which hero is next on the horizon, though we anticipate teasers headed our way anytime now. With nothing else happening, it's not a bad time to sit back, relax, and grind out some Lunar Festival loot boxes.
This week's rotation doesn't present anything particularly thrilling or exciting, either. That said, Stitches in the rotation this week, and he often seems like a sleeper hit. No, if you can't land your hooks, you probably shouldn't take him into competitive play — but he's a great hero to practice, and in more casual game modes, he has some powerful builds that aren't completely dependent on his hooks. Given he's a tank, players often overlook his damage options, but choosing all of his Slam talents turns him into a terrifying sack of meat. He can lay down hefty damage over a wide area, and with so much health, he can really wade in to lay down the pain.
Just try not to hook self-destructing D.Va mechs into your team, because she's on the free rotation this week, too.
Free Hero Rotation
Raynor
Muradin
Sonya
Nazeebo
Uther
Jaina
Lunara
Lt. Morales
Xul
Leoric
Alarak (Slot unlocked at Player Level 5)
D.Va (Slot unlocked at Player Level 10)
Illidan (Slot unlocked at Player Level 15)
Stitches (Slot unlocked at Player Level 20)
Hero Sales
Falstad — 312 Gems
Thrall — 250 Gems
Featured Items
Storm Lord Falstad
World-Shaman Thrall
Riptide Rehgar
Black Grand Marshal Uther
Neon War World Sgt. Hammer
Old Marshal Raynor
Azure Lo'Gosh Varian
Obsidian Desert Queen Zagara
Cyber Wolf
Jade Nimbus Cloud