Blizzard announces Warcraft 3 Invitational alongside surprise balance patch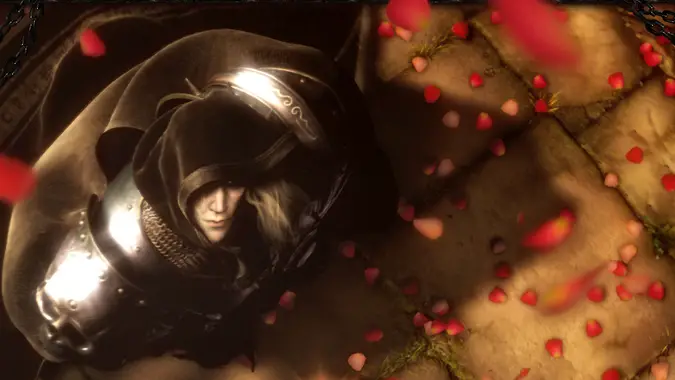 While scuttlebutt about prominent Warcraft 3 community members being invited to Blizzard Entertainment fueled speculation about an imminent Warcraft 3 remaster, it turns out that isn't the case — at least not yet. Instead, today Blizzard announced the Warcraft 3 Invitational to take place February 27 and February 28 on Twitch. The Invitational coincides with a brand-new patch for Warcraft 3, now available on the PTR, which — more than 15 years since the game's initial launch — includes an enormous number of balance changes.
The Invitational includes "Free-for-All, 4v4's, and other friendly competitions" with a variety of Warcraft 3 personalities from the game's history:
Neo [Observer] Germany
Remo [Observer] Germany
Happy [Undead] Russia
Foggy [Night Elf] Ukraine
HawK [Human] Russia
Effect [Human] Sweden
ReMinD [Night Elf] South Korea
Lyn [Orc] South Korea
FoCuS [Orc] South Korea
LawLiet [Night Elf] South Korea
Grubby [Orc] Netherlands
MaDFroG [Undead] Sweden
Insomnia [Human] Bulgaria
Tak3r [Orc] Germany
Though the glory days of Warcraft 3 are well in the past and most of these players have since retired from the scene, at least a few should still be familiar. Grubby, for example, remains prominent in the Heroes of the Storm community as a streamer and shoutcaster.
As for the patch, it's a doozy. They've added Widescreen Support, support for 24-player game modes, refreshed the map pool, rebalanced every race's hero units, and upgraded the world editor. Considering Warcraft 3 has lain dormant for so long, the sheer number of updates in this patch is impressive. See for yourself:
Hail Warchiefs, Lichs, Commanders, and Keepers,
Warcraft III's PTR is back and ready for your scrutiny. Join us in testing widescreen support, hero balance changes, and updates to Map Pools for 1's, 2's, 3's, 4's and Free-for-All. We've also added some experimental modes like 24 player support for custom games.
We hope you enjoy. We will be watching here for general feedback, the Editor thread for mapmaker feedback, and the Balance & Map Pool thread for that topic (details below).
Windows
https://battle.net/download/getInstallerForGame?os=win&locale=enUS&version=PTR&gameProgram=WARCRAFT_3
Mac
https://battle.net/download/getInstallerForGame?os=mac&locale=enUS&version=PTR&gameProgram=WARCRAFT_3
Specific Changes & Improvements
Widescreen Support
Added bookends to the in-game interface
Added black pillars in menus to prevent stretching
24 Player Support
Game lobbies revised to support 24 players
Team colors revised and expanded
Color selection is an ongoing effort, feel free to leave specific suggestions with color codes
Balance & Map Pools
World Editor Upgrades
Bug Fixes
Clans may now be created
Mac clients launch on 10.11 and beyond
Known Issues
Unable to change resolutions in native fullscreen
PTR only supports English version of the client
This will be the last version to support Windows XP
The Mac PTR client requires manually running the launcher to patch
Considering the degree to which they're updating Warcraft 3 — many of its changes aimed at refreshing gameplay and modernizing its UI — it's possible Blizzard doesn't feel a full remaster of the game is necessary. Or maybe these changes are being made because the remaster is actively in the works and these updates could be made available to everyone. Who knows?