Amazing police unit skins coming to Heroes of the Storm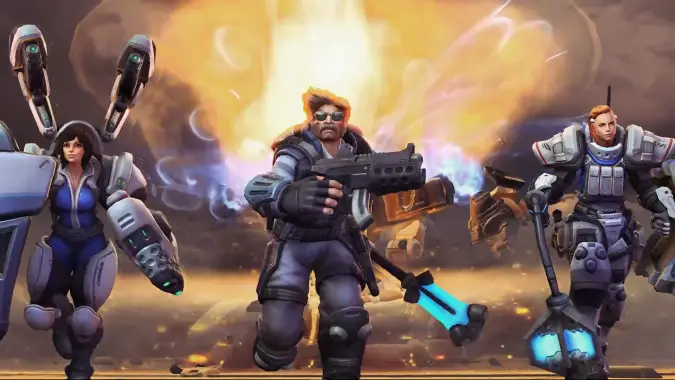 Heroes of the Storm has released its latest in-development teaser, revealing a new lineup of thematic skins for Greymane, Johanna, and Morales. Meet S.T.O.R.M., the Specialized Tactical Operations and Rescue Missions unit.
These are some of the coolest skins Heroes of the Storm has seen in some time — and are arriving for characters who haven't had the best selection of skins thus far. Neither Morales nor Johanna have particularly striking skins, and certainly none that change their appearance in any dramatic way. Johanna looks great in her riot gear and it's nice to see a little more of Morales.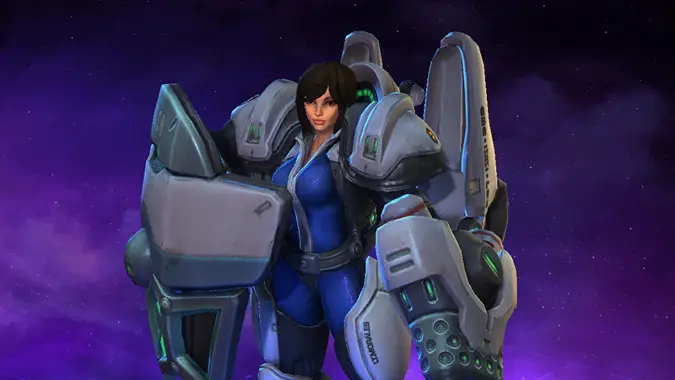 Morales typically being locked up in her armor makes plenty of sense considering she's a StarCraft medic, but considering Morales herself was created wholesale for Heroes of the Storm, it's difficult to connect with her as a character when we can hardly see her. In her typical armor, she's a generic, unknown individual, as opposed to someone like Sgt. Hammer who is visible despite being in a StarCraft siege tank. Even Johanna, who is 99% bulky armor, has visible hair and facial expressions. I don't think we needed Morales stripped down to a bodysuit, but seeing her face and hair is nice, at least.
Greymane is a double-edged sword. His human form is amazing, evoking both the retro 70s/80s mustache ride daddy cop schtick and the futuristic dystopian enforcer at the same time. It's the kind of thing we've all been waiting for. His worgen form, though…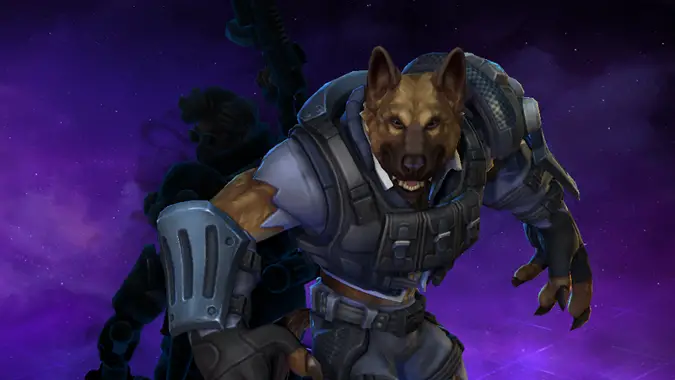 He's horrifying. Absolutely horrifying. I know what they were going for here — he's a German Shepard K9 unit dog — but it's horrifying nonetheless. Worgen form shot past cool and landed in chimeric body horror. That head, on that body, is some kind of Full Metal Alchemist level revulsion.  I, for one, am going to pretend it doesn't exist and focus on feathered-hair cop-daddy Greymane instead.