The Queue: Go for the eyes, Boo!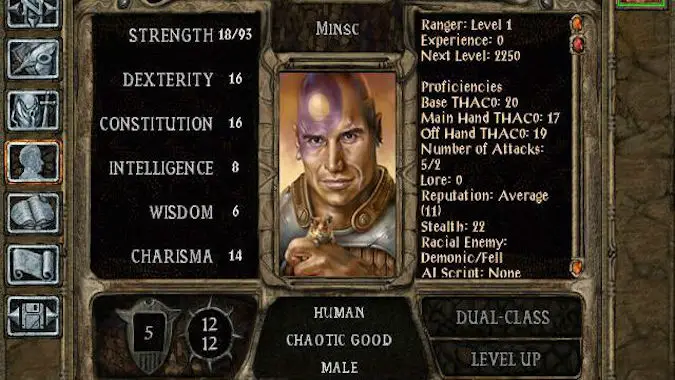 I want to start off Monday by talking about T'paartos, the Paladin we help during the Draenei Lightforged allied race quest chain. If you haven't done it, I'd recommend you do so. All the allied race unlock quests are great, and while I can't really pick my favorite, I think T'paartos is the most memorable character out of them.
He has such an innocence to him, and his childhood connected with me personally right away leading to a story that I was synced up to from the very beginning. His origin and backstory is almost comic-bookish, which is wonderful in its own way. But that's not what made it.
Patrick Seitz was the voice actor for T'paartos, and I don't know if he was trying to channel Jim Cumming's version of Baulder's Gate's Minsc, but if he was, bravo. And if he wasn't, my god it was just a near perfect unintentional reflection. The voice acting, combined with the story, put me squarely back into my teenage years when I was running around with Minsc and Boo bashing monsters and standing up to pure evil!
---
JAMES ASKED:
If World of Warcraft were to shut down, how would you spend the last minute in game before the servers go dark?
I would get on my warrior, the original one that I started back in 2004, and make my way to a special spot in game. It's this place where someone who passed away last logged off at, and I'd stay there as I sip my scotch and think back to all the old guildmates and friends I made. I'd remember the times I spent with this departed friend, reflecting on the fragile thing we call life.
As the shutdown countdown begun I'd look out onto the vista and take a screenshot of the last time I was in WoW. Captured in this screenshot would be over a decade covering this game, seeing the careers of some amazing writers intersect with my own and the pleasure and brilliance they allowed me to witness, and thinking on how great the ride has been.
When the disconnect screen came up, I'd finish my drink with a long pull and utter the words "so it goes" as I closed the game and removed it from my computer. The adventure would be over, but a new one would undoubtedly begin.
---
ARCHMADE RC ASKED:
q4tq: What would you imagine a gnomish and goblin Tech Expo "holiday" to be like in-game?
I know we've talked a bit about holidays in the Queue lately, and I like this idea a lot. A sort of CES-of-Azeroth sort of thing; I could easily see that working on a number of levels. It'd give Blizzard a good opportunity to make some fun side things to do, especially with some of the phasing and effects they can apply these days. A goblin VR helmet would be pretty easy to imagine as A Thing.
And if something like this were ever come to pass, I'd be sure that Blizzard Watch covers it like other sites cover CES. We'd even rent a trailer and put our name on it while doing hourly podcasts with hot takes on the latest wifi-enabled bows and shields.
---
TIKANIJAH ASKED:
Do we know what happens to the artifact fishing pole in BfA? Is it worth getting this late if leveling a new alt?
It totally is. I'm not sure about an alt though — that's a question you're going to have to answer yourself because it is hard to obtain. BUT … the good thing is that Blizzard intends to keep it around for the next expansion. They haven't said exactly how it'll function in BfA, but it will be useful they've said.
Honestly I consider it the hardest thing to get right now, and I've yet to see anyone with it maxed out (incoming people linking me their profiles now with it maxed out, no doubt).