Are you focusing on Mage Tower appearances before Battle for Azeroth?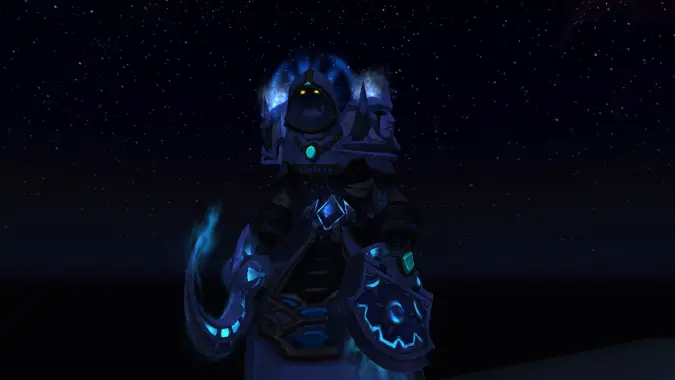 The Mage Tower was up once again last week, and I couldn't help but notice several people tweeting out their newly unlocked appearances — in many cases, for more than one character or spec. In my case, I had no success shots to share. I've already acquired Shadow and Discipline's Mage Tower appearances, and the Holy challenge is a big dumb stupidface so I don't even want it or anything. Harrumph.
…Right, where was I?
Ah, yes, the Mage Tower appearances. Despite my complaints about the Holy challenge, that's really all I've concerned myself with getting before Battle for Azeroth launches. I have no intention of leaving my Priest, so all matter of completionism typically fall to him. Granted, this may change as I run out of things to do and realize how cool some of the other challenge appearances are — but for now, I have two down and one left to go.
But from what I gather, this isn't exactly the norm. Or it doesn't seem to be in my social circle — several people seem pretty interested in acquiring all the Mage Tower appearances. Yes, I do mean all of them. Meanwhile, others aren't aiming quite that high, but are still trying to earn the unique looks on as many max-level characters as they have, across all the specs.
I'm impressed with their dedication, but that's just not something I can see myself doing before Battle. However, I've always been a one-class player (more or less), so this isn't really a surprise. And this post isn't about me, it's about you.
So, readers, I'm curious how intently you're focused on acquiring the Mage Tower appearances before the end of Legion. Are you focusing on one class? A small handful? All of them? Whatever your goals may be, I'd love to know what drives them. Completionism, boredom, or something else? And are there any folks out there completely uninterested in the Mage Tower appearances? Sound off below!