Overwatch Supports will probably get an automatic "help me" voice line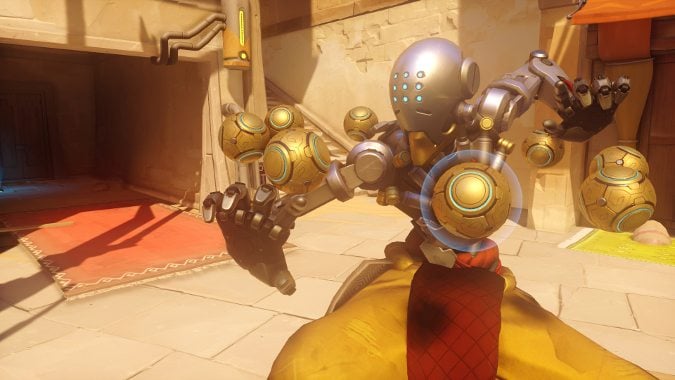 So you're playing Zenyatta and you're getting wrecked because no one's peeling the various Reapers, Widowmakers, and Reinhardts off of you. You're trying to be a healer and you can't do it because no one's keeping the pressure off of you, so you switch to McCree and go after the enemy Mercy — and then she breaks out actual voice lines calling for help. Help lines you don't have as Zenyatta or Lucio or any other Support. What's the deal with that?
Well, the deal with that is simply that right now, Mercy has those voice lines and no one else does — but it's likely that all Support will be getting them in the future. When responding to a forum thread on this very subject, Michael Chu — who is Overwatch's main writer — had this response.
This has been requested a few times, and I think we will probably be adding automatic "help me" voice lines to the other support characters in the future.
The interesting thing to me is that Mercy's "Help me" is automatic — the game triggers it. I can kind of understand why they don't let players do it, but at the same time, it feels like there should be some option aside from calling out on voice chat when your Support character is getting penned in or harassed. Even if you're not about to die, if you're being forced to play tag with Roadhog it can be hard for your Moira to get the healing off as you might like. Maybe give everyone the automatic cry when things are really bad, but also add in a simply player-triggered "Things are bad over here" cry for when you're unable to do your Support job due to enemy pressure?
With all of the work lately on designing Mercy to be less dependent on her classic resurrection ability, this might have been something overlooked, but it's a good opportunity to give players something they can make use of themselves. Either way, at least the automatic help calls seem likely to head to other characters in the support role. At present there are six of them, and I think it would be cool to hear Ana's idea of a call for assistance compared to Symmetra or Zenyatta.