The Queue: I've never seen a girl look so good in thick-rimmed glasses before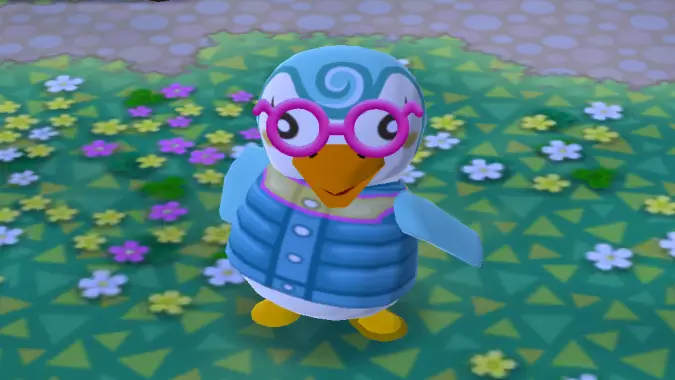 It's Tuesday, I'm Mitch.
Queue know what that means. Let's you this.
---
D4 PROBABLY WASN'T INSULTING HIS WIFE'S IRL FASHION SENSE AT THE END:
So, just to confirm: they actually made this season's ToStyle rewards available for purchase a while back, right? So those of us with extra tokens have already bought them and don't have anything new to get?
(Even so, I'll definitely be participating again–it's the one thing I've found that my wife likes doing in WoW, which is odd since she doesn't care at all about fashion in RL.)
This is correct — however, given the fact that they're likely (hopefully?) going to add more rewards in the future, it can't hurt to keep farming the Trial of Style Tokens. There's a chance Blizzard'll make them Seasonal, but that sort of defeats the purpose of it being a micro-holiday, doesn't it?
---
RINDAAR_LIGHTKEEPER LOVES FASHION SOMETHING GREAT:
Do the trial of style decorations you can buy with tokens last forever or are the just for that single competition?
As mentioned above… They last forever! Stockpile 'em, buy whatever Blizz adds in the future. Or just show them off because you can.
---
BHUTA GETS A BORING ANSWER:
Q4daMitch: Whatcha planning to main in BfA? I mean… we know it's a shadow priest, but what race and why?
You're correct on the Shadow Priest part (duh), but I'm sticking with Forsaken. To be honest, I've never thought about race changing my Priest. The only time I ever have done that was when I transferred to Alliance in order to follow the raiding scene, and even that felt… wrong.
My Priest is a Forsaken Shadow Priest. It's his identity. I'm not really an RPer, but I still have an internal sense of who my character is, and straying from that just doesn't feel right to me. I can't quite explain it. Sure, I may make alt Shadow Priests that are a different race (still working on my Void Elf at the moment), but my main doesn't change. I actually go out of my way to use the same character settings on test realms, too. There are some areas of my life where I am not one for change. This is one of them.
---
RED, LET ME TELL YOU AN ANSWER:
Q4tq: what's with the Vulpera hate?
Granted, this is something that I've seen mostly on other forums / youtube comments. But there are people who are horrified by the idea of Vulpera being added as an allied race; some threatening to quit the game (which I know is just a tantrum, but still).
I've always been of the idea that if you don't like something, you just don't play it. What's up with not wanting a certain thing to even exist as an option for other people?
A lot of folks nailed the answers in the comments, but I think the big points are…
Furry hate/misunderstanding
"Making the game more appealing for kids"
Potentially picking a race that isn't [insert "better" option here]
The first two, frankly, are fox crap. If something appeals to someone else but not to you, who cares? If it's not causing harm, let people enjoy what they enjoy.
The third has slightly more merit, but I think Blizzard is trying to keep a rough "time and place" element to Allied Races. If we do get Vulpera as an Allied Race, why wouldn't we get them during Battle for Azeroth? Would it make more sense to premiere them in Battle and then not actually add them until a later expansion, all for the sake of adding a race we haven't seriously interacted with in ages? Not really.
Yes, there are going to be exceptions to this sort of thing, and some additions will feel a little more forced than others, but we've seen that Blizzard wants to tie Allied Race additions to some form of story. At the end of the day, it's still more than we've had up until this point, and that's pretty cool.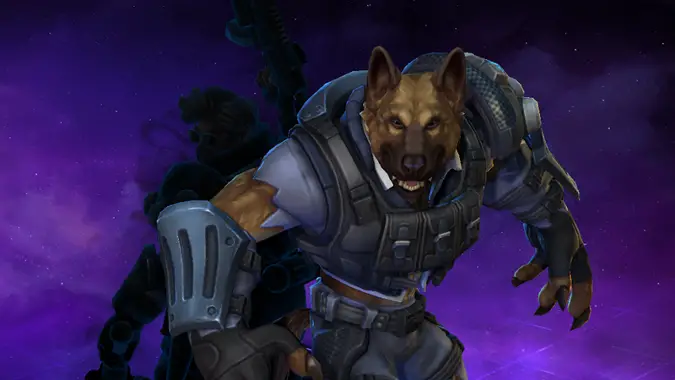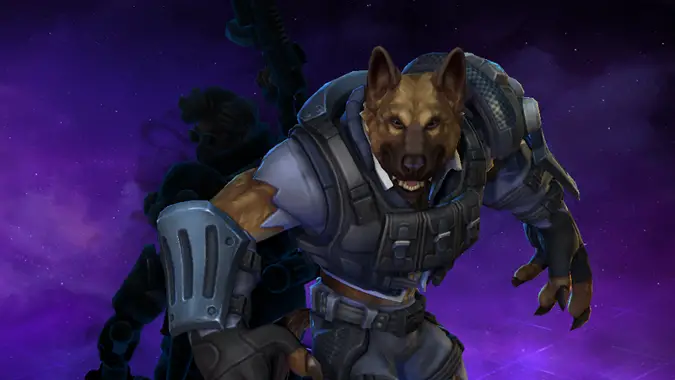 ---
SHUANNATHEFOOL HAS A RIDDLE:
QftQ and Adam:
No man has seen it but all men know it. Lighter than air, sharper than any sword. Comes from nothing but would fell the strongest armies. Of what do I speak?
Heartbreak.
(Or ammonia, which is lighter than air and also deadly in concentrated form.)
---
LOTHARFOX ALSO HAS A RIDDLE!
Ok, since we're doing riddles:
The more I dry, the wetter I get. What am I?
┬┴PG┬┴┤ ͜ʖ ͡°) ├┬┴13┬┴
---
CYPHER, YOU SHOULD KNOW BETTER THAN TO ASK ME ABOUT NON-SHADOW THINGS:
QftQ: What's your favorite hidden artifact skin?
Mine is probably the Scepter of Sargeras. I just love how it looks in fire red (though fel green is nice too). With the Fire Mage Constellation a close second. The Iron Warden skin for Vengeance DH and Owlkitty Druid are tied for third.
I had to look this up on Wowhead to see the entire list of hidden appearances, but with that in mind…
The Corrupted Ashbringer for Ret Pallies is cool more because of lore than anything else.
The terrifying sheep-head staff for Arcane Mages is great.
Both Affliction (just plain cool) and Demonology Warlocks (weird, unique) have great options.
Owlkitties!
Of the above, I think Warlocks win for me, with the two specs tying overall for different reasons.
---
SPENCER MORGAN… I'M JUST GONNA LEAVE THIS HERE:
Q4tMitch: Why is it Mitch, when you bless us with mutation; humans get a truly random lottery of mutations, but dogs always have their heads made into a mish mash of tentacles and claws? – a curious member of the Mitch clergy
Mitch queue tomorrow. Plenty of trophies and offerings of Liztopian organs for the Doom Urns. Had some fun tossing the Liztopian wounded into a lake, still wearing their armor. The Lake Mitch monster grew fat, casually devouring the sinking soldiers. Gnomish infantry ruined my left arm with a damn flamethrower, before a pack of tenta-dogs wrestled them to the ground and drug them into the bushes (such good bois). I drank of the Black goo, and after enduring the pain of my organs shifting about; was blessed with glorious mutation by Mitch (a Mitch-tation if you will). My new arm is an obsidian crab claw, with tentacles sprouting from the shoulder and wrist. The claw is perfectly sized for crushing Gnomish skulls. Mitch is love, Mitch is life!
wait wut
Mitch is pleased with what you've done. Continue to do Good Work.
---
MALKIL, THE DARK FIRE WANTS TO MAKE SOME MOTIVATIONAL POSTERS:
@Mitch Do you have any Old God inspirational quotes? Like something that we'd see from "Deep Ones with J'ckhndi"?
I've always loved the way Sara says "Let hatred and rage guide your blows!" — such a wonderfully motivational take on combat!
Other than that, everything C'Thun whispers you (audibly, not with actual in-game text) is perfect. "Your heart will explode" has guided me through my love life for years now, and look how I've turned out!
---
MISTAH JAY ENTERS TWO BOSSES INTO A COMPETITION:
Nazgrim might think he's won because Saurfang is feeling kind enough to play dead, but there's really no defeating Saurfang. Not ever.
Have a great day, everyone.