WoW
Mar 12, 2018 11:30 am CT
World of Warcraft Chronicle 3 mega-preview covers massive swath of lore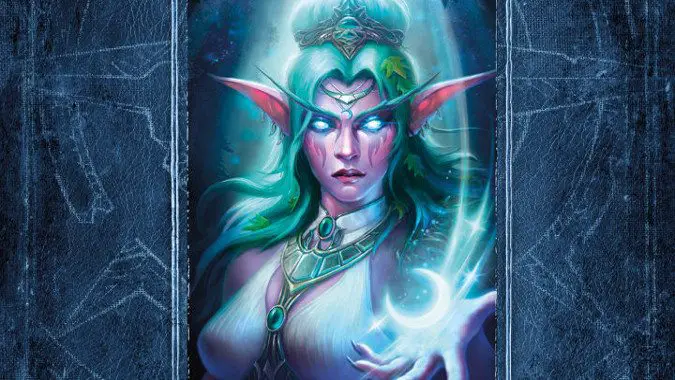 Okay, I'm just going to come right out and say that this is the biggest preview of a not yet published book I've ever seen in my life. The folks at Wowhead gathered together disparate previews from Amazon as well as a preview given to Polygon and all told, it's eighty-one pages of art and lore about the Warcraft setting, from the run-up to the Third War straight through to the rise and fall of Deathwing in Cataclysm, although most of the preview focuses on the Third War. Eighty-one pages.
I feel like I should point out that there are spoilers there, although at the same time, it's spoilers for a book covering the events of Warcraft 3 and most of World of Warcraft up to Cataclysm, so… it's spoilers for old stuff? My mind has a hard time working out how to discuss this. But there are tidbits of new information in this massive preview, so if you don't want to see or hear any of that before getting the book itself, then consider yourself warned.
The first spoiler of note is that Med'an seems to have been gently pushed out of the canon. The book itself has slightly under 200 pages, but when you look Med'an up in the index, he's listed on page 404, a gentle reference to a 404 not found error. The little bit of the book I've seen that covers events from the World of Warcraft comics does not reference him at all. We get Cho'gall and Garona, but not a peep of a secret baby of Garona's. Other interesting lore details are about Kul Tiras and the people's reaction to Daelin Proudmoore's death. Hint — it wasn't positive. There's a nugget about who exactly got into Ulduar and freed Yogg-Saron from the chains binding him, about Onyxia's origins and what she was up to before going to Stormwind, and a whole lot more.
As you'd expect for such a big preview, we get a ton of detail about Arthas and what he was thinking when he finally woke up from his nap on the Frozen Throne. Turns out he thought the Alliance and Horde couldn't defend Azeroth from either the Legion or the Old Gods, so he was going to make us all Scourge and do it himself. As a former Paladin turned Lich King it seemed the proper way to protect and defend the world. Thankfully we don't have a former Paladin turned Lich King up atop Icecrown right now who just spent a whole expansion fighting the Legion while growing in power by taking over Darion Mograine and the rest of the Ebon Blade.
World of Warcraft Chronicle 3 will be available March 27th. If you want to tantalize yourself, head over to Wowhead and gorge yourself on that massive preview.