Brigitte going live in Overwatch March 20, Hanzo rework sometime in April
Updated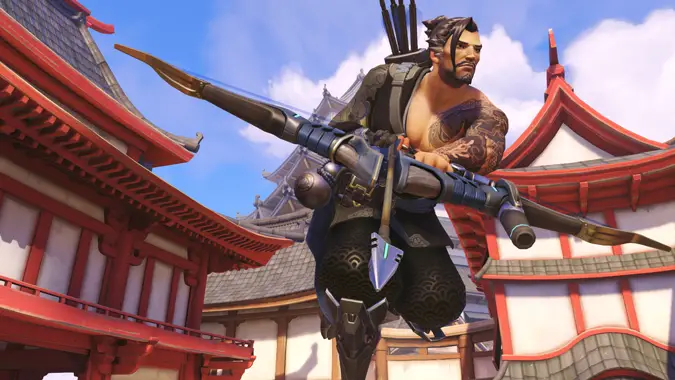 Update: We now have a confirmed release date for Brigitte! Expect her in the game on March 20.
Between new heroes and reworks of old ones, Overwatch has a variety of content on the horizon — none of which has a definite timeline. When players know something is coming, but don't know when, they start to get antsy. Luckily, over the last few days, the Overwatch developers have provided rough timelines of what to expect.
Although the Overwatch PTR has gone down and Brigitte is no longer available for testing, she's not quite ready for release. During the PTR testing period, she already received a few balance changes, including a nerf to her ultimate, but she's almost ready: Game Director Jeff Kaplan says… soon.
Testing has been awesome. You all have been a huge help. Probably not this week but she's looking good. Almost ready.
And soon is actually pretty soon, as Blizzard followed-up confirming that Brigitte will go live on March 20.
It takes a village to raise (and create) a hero!

Discover how lead character artist Ben Zhang and the team brought Overwatch's latest support to life.

Brigitte joins the fight: 3.20.18 pic.twitter.com/NJv7wLBEAR

— Overwatch (@PlayOverwatch) March 15, 2018
The Overwatch developers have also previously discussed a rework to Hanzo, with Principal Designer Geoff Goodman providing some insight into their thought process, but it has yet to materialize on the PTR. According to Jeff Kaplan, the Hanzo rework is waiting on Brigitte.
The animation, visual effects and sound work are scheduled to begin post-Brigitte release. PTR will be after that. Hoping for a PTR sometime in April.
That's also a strong hint Brigitte will arrive in the next couple of weeks, because that's all the time we have before April. Sure, Jeff Kaplan doesn't say when in April, and there's a whole month of wiggle room. But animations, effects, and sound work all take time and Kaplan still feels confident enough about April to say it out loud.
Personally, I'm interested in seeing just how much Hanzo changes in his rework. Some of the ideas and potential changes Geoff Goodman outlined are radical playstyle departures for Hanzo: Possibly losing Scatter Arrow, gaining more mobility, or picking up a piercing arrow to act as a tank buster. It's possible none of these changes will make it into the final Hanzo design. However, it's a good indication the developers are willing to change up Hanzo's role in the game altogether and find a niche for him.
In any case, the next couple of months in Overwatch will be exciting as these changes and additions roll out. Maybe all of the Hanzo mains out there will finally be rewarded for their dedication.