New Overwatch Developer Update explores PTR changes to Mei, Sombra, and Doomfist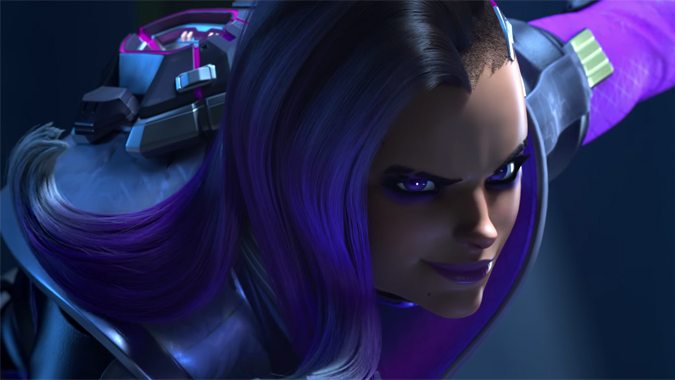 Change is on the wind for a few Overwatch heroes, and Game Director Jeff Kaplan kindly delivered another Developer Update to explain what's coming. Players accidentally got a small preview of some Sombra changes that weren't meant to hit live servers in the Year of the Dog patch — they were meant for the PTR instead. However, there are also some changes coming to Mei and Doomfist as well. All of these changes are headed to the PTR, and will be available for testing before they hit live servers.
Mei is getting an increase to the duration of her freeze, from 1 second up to 1.5 seconds. This should hopefully give Mei more of a chance to freeze the more mobile enemies she encounters. In addition, she's also getting a few more shots with her icicle on her Endothermic Blaster, giving her a few more chances to pull off a headshot. Doomfist is seeing an increase in his ammo recovery rate — this should work hand-in-hand with other changes to Doomfist's Hand Cannon and make him feel a little better to play.
But it's the Sombra adjustments that people have been talking about — and Jeff explains exactly what's going on with all the changes. Sombra's ult charge will no longer be affected by hacked health packs — her ult generation will be moved into her damage done. But the developers are also looking at some potential changes to Hack. Hack time has been sped up, and the developers are playing around with the abilities that Hack interferes with. Genji's double jump and Pharah's hover jets are listed as a couple of examples. Keep in mind this is all experimental — it's being put on the PTR for testing, and there's no guarantee it'll hit live servers as-is.
Although not immediately headed to the PTR, Jeff wraps up the Developer Update with some notes on other heroes currently being looked at. On the list are Hanzo — who Geoff Goodman discussed in detail on the Overwatch forums — Symmetra, and Torbjörn. There's no details regarding what's in store for Symmetra or Torbjörn just yet, but they are actively under discussion, at any rate. Check out the full Developer Update for more details, and hit the PTR to test all the new changes when they arrive.