Who's gotten into the Battle for Azeroth alpha?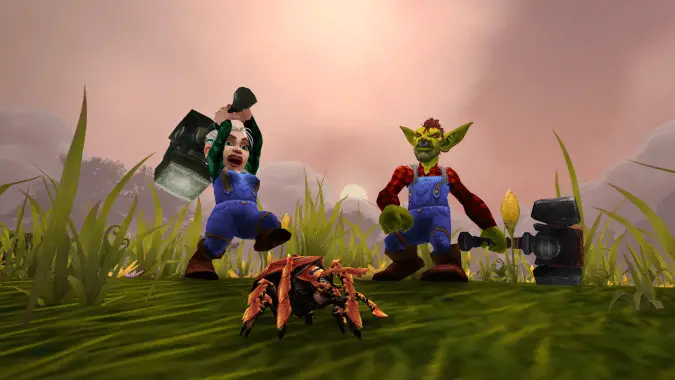 Hello and welcome to today's episode of Alpha Roulette, the game show where the rules are made up and the points don't matter.
Okay. I admit that introduction was a little (a lot?) silly. But when it comes to getting into a Blizzard beta (or alpha) test, the rules don't matter because there are no rules — or if there are, we don't know them. Blizzard invites people to beta tests when it wants, and selection is seemingly random. Play 80 hours a week? Maybe you'll get an invite! Haven't logged on in three months? Maybe you'll get an invite! If you're desperate to get in, be sure you've opted in for betas, but after that it's all up to the RNG.
And maybe you are in, because another wave of alpha invites went out last night, so check your email and your launcher to see if you're one of the latest batch.
Psst, hey, kid. Check your launcher, new alpha invite wave went out. Play Islands, give us feedback! I'm literally posting updates based on your feedback in the forum thread. Literally. Posting.

— Muffinus (@Muffinus) March 22, 2018
At least a wave of alpha invites went out if you trust that shifty Muffinus guy, who sounds like he's trying to sell invites in a dark alley. But I do trust him (in large part because he got Gnome Hunters added to the game)… and also I've heard from a lot of friends who have gotten alpha invites in the past day, so trust isn't really required.
But the question remains: have you gotten your alpha invite yet? If not, don't despair, because Blizzard typically increases the number of invites that go out as testing goes on. If you haven't gotten an alpha invite, just think of all of the annoying bugs the alpha must have. And that's no joke, because the point of an alpha test is to test. The game is unfinished and rough around the edges — we get invited for a sneak peek because Blizzard needs guinea pigs. (Lucky us.)
Still, that doesn't mean we aren't all lured in by the excitement of a shiny new expansion, so here we sit, watching our inboxes for alpha invites. Any minute now….
So, did your wait finally pay off and land you in the alpha? Are you still waiting? Or do you just not care whether you get into the alpha or not?