Overwatch World Cup returns for 2018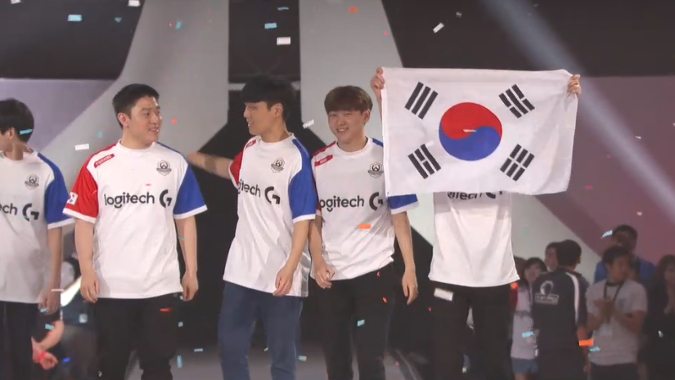 The Overwatch World Cup has been announced for 2018! The original Overwatch esports contest will again take place over the summer and into the fall, where the finals bracket will play out in November, likely during BlizzCon. While the cash prizes are nice, there's one main thing at stake here: national pride.
Like the 2017 Overwatch World Cup, the combined SR of players at the top of their country's ladder in Competitive Mode will determine which countries are the top 20 represented this year — aside from host countries France, United States, Korea, and Thailand, who get in automatically. If those four countries make it in on the ladder as well, the next country on the ladder will make it in, so there are 24 teams total.
After the countries are determined, there's a process of voting which includes support staff like coaching and even community management. Bracket competition begins in August and extends through to October.
It'll be interesting to see how this plays out, especially with the elephant in the room that is Overwatch League. Overwatch League will be on hiatus during the entirety of competition, restarting sometime in early 2019. Even so, it may be tough to escape its shadow. A big question mark lays once again at the feet of xQc — will his de facto expulsion from the League render him ineligible for consideration for the World Cup as well? Will we see other players ineligible for the League, like 16 year old zachaREEE or 17 year old fl0w3r? Time will tell.
For more details, including voting information, check the official announcement post. Then, get ready to hit the competitive ladder. Your country is counting on you!