StarCraft 2 partners with Nation Wars in its latest patch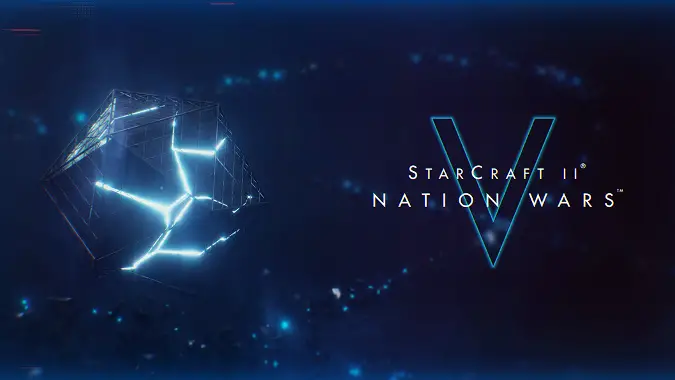 A new patch for StarCraft 2  has arrived, and though it contains some bug fixes, it's primarily focused upon StarCraft partnering with O'Gaming TV to support Nation Wars V. For those unfamiliar, O'Gaming is a French web TV and streaming service that hosts and operates numerous esports events. Nation Wars is a StarCraft 2 tournament that has been running since 2013. This patch introduces the Nation Wars bundle, which allows players to buy a spread of cosmetics such as sprays, portraits, and emojis, and a portion of the proceeds goes directly into the Nation Wars prize pool.
We've partnered with O'Gaming to help you support your favorite Nation Wars V team and sweeten the pot for participants!

Learn more, including how to get the cool cosmetic items below.

➡️ https://t.co/oXGpEDw3jZ #NW5 pic.twitter.com/Ll9Z0YwFw8

— StarCraft (@StarCraft) March 27, 2018
If you're interested in watching Nation Wars, StarCraft 2 has gathered all of the relevant information in one convenient place. The Round of 32 has already been completed, but the tournament is in the midst of its Round of 16. The Finals are anticipated to take place April 22.
General
We're partnering with O'Gaming TV to bring promotional items for Nation Wars V into StarCraft II.

Players who purchase the Nation War bundle will now have access to following content:

Four new emojis
Three new sprays
32 new portraits

Visit our blog for more information.
Bug Fixes
Editor
Backup Bank files are no longer able to bypass the bank signature option.
UI
Corrected the text of the 'Fenix Upgrade Cache' when viewed from the Co-op Commander Select screen to read the damage is increased by 15 instead of 10.
Adjusted the text for the War Chest Katowice 2018 to clarify that it is no longer available for purchase.
Fixed an issue that caused the titles of in-client news items to become obscured unless a player moused over the item.
Fixed the full price and discounted price of the Campaign Collection and the Campaign Collection Digital Deluxe bundles.
Joining a Replay through the friends list will no longer result in never joining the replay lobby.
For those of you who are uninterested in esports, some of these bug fixes are still good news — particularly the replay bug. If you're the sort of person who likes to watch replays, not being able to actually watch a replay is quite the problem.