Hanzo gains a Rapid Fire ability in his upcoming rework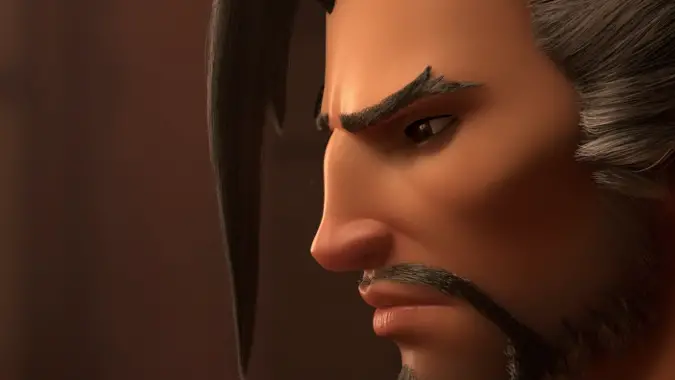 Last month, the Overwatch developers foreshadowed a rework for Hanzo — and have begun dropping strong hints about what it could entail. When Principal Designer Geoff Goodman first began openly discussing the rework, he outlined a few of their early ideas. One of the examples was a piercing arrow that would behave as a sort of tank-busting ability. Now that the rework is in active development, however, it appears they've settled on a Rapid Fire ability to replace Hanzo's Scatter Arrow. Overwatch Game Director Jeff Kaplan released this piece of concept art on the official forums: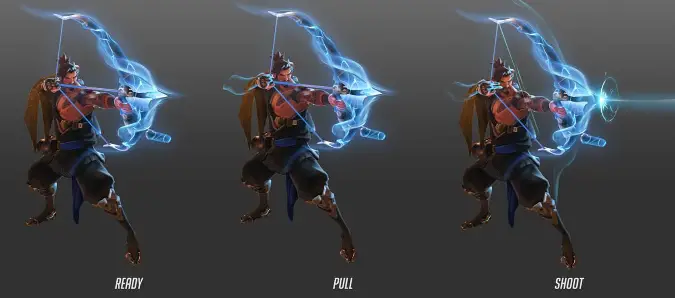 How the ability works, exactly, we don't quite know yet. However, Jeff Kaplan mentioned it's intentional that players will be able to recognize when Hanzo is in his rapid fire mode. It's likely also intended for the ability to have a dramatic gameplay impact.
Kaplan also outlined upcoming changes to Hanzo's Sonic Arrow:
Sonic arrow cooldown is significantly faster while the radius and duration have been slightly reduced. End result: you can move it around more.
These changes are in addition to Hanzo's new Dash ability for improved mobility.
In general, these changes all seem aimed specifically at making Hanzo a more active character to play. His current kit doesn't lend itself well to an active, mobile playstyle. Generally speaking, Hanzo would camp a specific location. On occasion, he'd instagib someone with a Scatter Arrow aimed at their feet. Everything we've heard about the new Hanzo suggests the developers' primary goal is to give him more to do in a fight.
Scatter Arrow removed, replaced with Rapid Fire
Sonic Arrow able to be used more often
Dash to move around the battlefield
It's easy to imagine the new Hanzo bounding across the battlefield as an agile ranged assassin. He can set up ambushes and unleash a flurry of arrows on unsuspecting opponents. It differs from trying to fill the same niche as Widowmaker: the patient assassin with a one shot, one kill playstyle.
All we've seen of this rework so far is concept art. With that in mind, it's unlikely we'll see these changes on the PTR within the next few days. The developers will probably wait until the new visual effects are somewhat closer to completion before putting him in players' hands.