StarCraft 2 announces its first paid custom game modes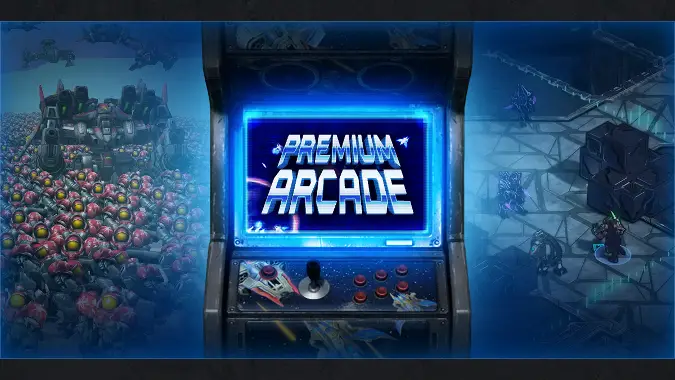 Blizzard Entertainment has announced two upcoming premium mods for StarCraft 2. Upon the upcoming release of patch 4.3.0, these curated, community-made game modes will be available for purchase through the StarCraft Arcade. Both of the new game modes have been created my members of the StarCraft 2 community. A share of the sales goes to game modes' creators. Two game modes that have been announced thus far. ARK Star, a turn-based tactical RPG, and Direct Strike, a tug-of-war wave assault game mode.
For more information on how to purchase these premium mods, head over to the official announcement.
While some players might be taken aback by Blizzard implementing paid mods considering the controversy around Bethesda's Creation Club, we at Blizzard Watch are shocked it took so long. Blizzard initially announced their intention to monetize the StarCraft 2 Arcade all the way back in 2009 when it was simply called the Marketplace. Helping community developers sell their custom content was Blizzard's intention almost from the very beginning of StarCraft 2. But it's taken nearly a decade to actually do it. So much time has passed since the announcement, we'd all assumed Blizzard abandoned the plan altogether.
Then again, perhaps it isn't too surprising Blizzard delayed their plans so long. For years, the Arcade was notoriously user-unfriendly until it was completely overhauled late last year. To quote ourselves back in October 2017:
Ever since the StarCraft 2 Arcade's introduction, one of the most common complaints among potential users was its difficulty of use. If you weren't an active member of the modding community, finding new maps and custom game modes was nearly impossible. Considering Blizzard was toying with the idea of allowing map makers to earn money through Battle.net all the way back in 2009, it's almost shocking these user experience changes haven't started coming around until 2017. In this reddit thread from two years ago, the impossibility of finding maps is cited as the number one reason StarCraft 2 custom games faltered.
Paid game modes have taken an eternity to materialize. But it's a sign Blizzard is willing to play the long game with StarCraft 2. They're willing to experiment with what the game and its engine have to offer. Since the initial announcement, the Arcade has been overhauled to make it more user friendly. It's gone gone free-to-play, and Blizzard themselves have created the wildly successful Co-op missions. Co-op missions are a departure from the typical StarCraft gameplay. They work much like the vein of the custom game modes Blizzard hoped to attract. After nearly a decade, the pieces are finally in place to make paid content viable.
Strangely enough, if these game modes are successful, we could reach a point where players download StarCraft 2 with no intention whatsoever of playing StarCraft 2. Rather, they might view the client as an app store unto itself, seeking bite-sized games at bite-sized prices.