WoW
Apr 25, 2018 10:00 am CT
Latest WoW hotfixes bring the nerfs to Mythic Antorus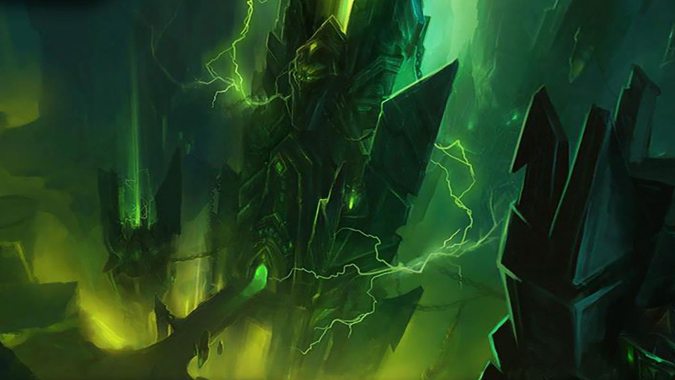 The latest round of WoW hotfixes have arrived, and Mythic Antorus is suddenly getting a little easier. Every expansion usually has a round of nerfs at the end, when we're nearing the release of the next expansion. For players still trying to get that elusive Mythic clear, your struggles should be alleviated a little. Both the Aggramar and Argus the Unmaker encounters received nerfs. For Argus, it's a simple flat reduction of health — he has 5% less in Mythic difficulty.
As for Aggramar, he now begins the third stage of the Mythic encounter at 35% health. In addition, all Embers of Taeshalach now spawn with zero energy, and the damage of Empowered Flame Rend has been reduced by 25%. For now, it's just those two bosses that have been given nerfs — but who knows, we may see more over time as the expansion draws to a close. In any case, players working on the encounter right now can breathe a little easier.
Of course those aren't the only hotfixes in the bunch. The other notable inclusion is a fix to the S.E.L.F.I.E. Camera. Players fond of snapping away will be happy to note that the camera should be once again hiding the UI as intended. Please resume making goofy faces at the lens and ignoring all potentially dangerous creatures around you. It'll be fine, promise!
Read on for the full list of hotfixes below, and have fun storming Antorus.
Hotfixes
Dungeons and Raids
Well of Eternity

Fixed a bug that caused Peroth'arn to appear too early and block further progress.

Antorus, The Burning Throne

Aggramar

Aggramar now begins Stage 3 at 35% health in Mythic difficulty
All Embers of Taeshalach now spawn with 0 Energy in Mythic difficulty.
The damage of Empowered Flame Rend has been reduced by 25%.

Argus, The Unmaker

Argus's health has been reduced by 5% in Mythic difficulty.
Quests
Fixed a bug preventing Burnnhildar Prisoners from respawning as needed for "Cold Hearted".
User Interface
The S.E.L.F.I.E. Camera should once again hide your UI when taking screenshots.