Your eerie skeletal wicker Kul Tiran Druid travel form is here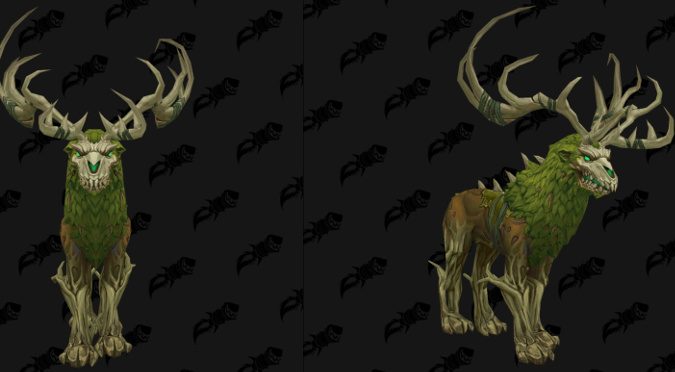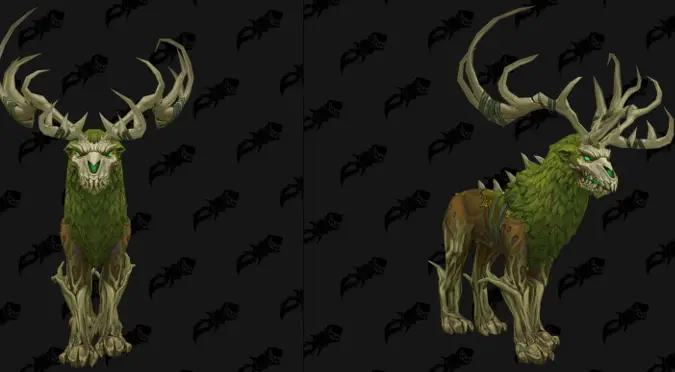 And man, is it weird and spooky and awesome.
Kul Tiras Humans are going to be an Allied Race in Battle for Azeroth. It makes a lot of sense, considering we're going to their home and wrecking stuff up as we usually do. One of the things they bring to the table is a whole new take on Druid magic, especially forms. While the Zandalari shift into awesome dinosaur inspired forms, the Kul Tiran Druids are a bit weirder and their forms reflect that. Their Feral and Guardian Druid forms are what I'm tempted to call Wickerpunk but I won't because I just made that up. Now I'm embarrassed by myself, but for pure spooky woods feel straight out of an Algernon Blackwood short, nothing beats this new travel form that the folks at Wowhead have dug up.
And it looks like that's exactly what happened. Like someone dug up a dead stag then wove rocks and wood through it.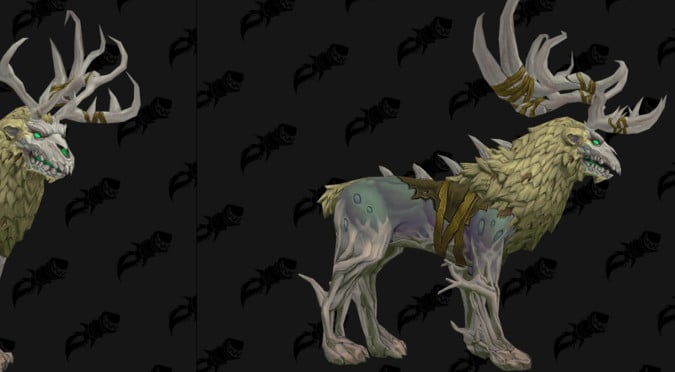 I left that side-eye in because man, that's the exact sensation I get looking at this thing. It's disturbing and it knows it's disturbing. "Yeah, I see you. I know you're freaked out. And I like it." If you told me this was the new travel form for Forsaken Druids, I would believe you. The form comes in multiple colors, but I like the green mantle of leaves on the neck of this one. It's really evocative of how the Kul Tiran Druids tap into the death aspect of the natural world. They almost look more like constructs than actual living things. That's a take on Druidism I really feel myself getting into.
I really want to see them explore exactly what Kul Tiras' take on Druidism is. Where it comes from. Is it connected to the Old Religion we saw in Gilneas from Harvest Witches like Celestine of the Harvest? Hopefully we'll learn more. Between these guys and the Zandalar I'm glad to see Druids branching out (yeah, I know) in Battle for Azeroth.