Everything for a price: You can soon bid on props from the Warcraft movie
Updated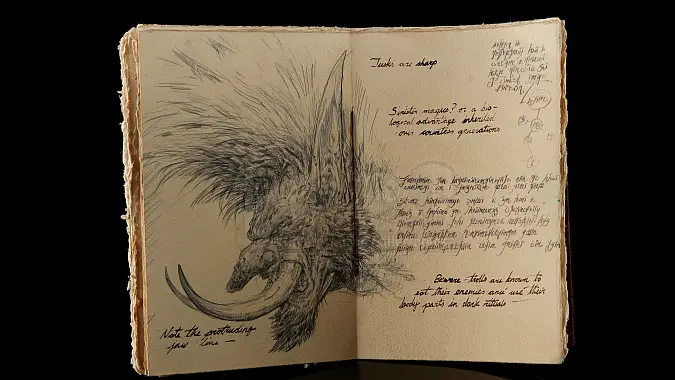 Do you have a lot of extra money lying around and nothing to do with it? Want to outfit that horse that's just been taking up space in your yard with some badass armor? Need a way to take your LARPing to a whole other level? Boy, do I have good news for you! Several props from the Warcraft movie are being auctioned off soon, and you could be the rich lucky winner who takes one home.
Okay, but in all seriousness, there's some pretty rad stuff from the Warcraft movie being auctioned off. The auctions begin Monday, May 14 at 9:00 a.m. Pacific and last through Friday, May 25 at 11:59 p.m. Pacific. Check out the full list of items below some of the items you can win, and hit up the Prop Store website for the full list, complete with pictures (UPDATE: Turns out, there are over 500 items up for auction):
Alliance Knight Armor
Alliance Large Gold Lion Shield
Alliance Pole Arms Weapon Rack and Halberds
Color Map of Azeroth
Garona's (played by Paula Patton) Dagger
Khadgar's (played by Ben Schnetzer) Drawing Journal
King Llane's (played by Dominic Cooper) Horse armor
Lordaeron Shield
Lothar's (played by Travis Fimmel) Boomstick
Medivh's (played by Ben Foster) Staff
Orc Axe
Stormwind News Board
It's hard to say how much these items will actually go for, especially since the popularity of one particular prop could skyrocket its cost well above the rest. That said, the site does have buy-it-now props from other movies whose prices range from the low hundreds to several thousands. Realistically, buying some of the smaller pieces might be in your budget — but again, it depends on popularity.
That all said, if you register to bid, you're automatically entered in a drawing to win either Medivh's Book or his Library Scrolls. One of each of the prizes will be given away on Friday, May 4 and the following week on Friday, May 11. Which, yes, technically means you don't have much time to register if you want a chance at both items. But hey, it's a chance to win some movie swag for practically nothing.
If you're interested, be sure to set an alarm or save the site into your favorites or something so you don't forget when the auctions start and end. Me, I might casually keep track to see if one of the items sneaks by unnoticed. Any of the items interest you? How much would you pay for these sorts of things?