Looking for BlizzCon tickets? Careful who you trust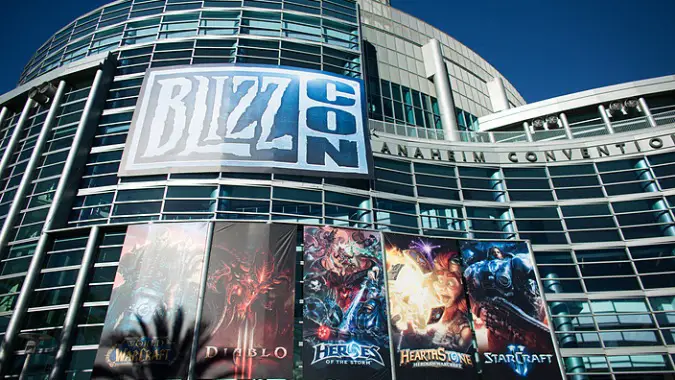 If, like me, you would like to go to BlizzCon but you couldn't afford to buy tickets in May — seriously, Blizz, I have to start saving for months for an expense like that — you're out of luck. Unless you get your tickets from someone who already picked them up. Now, there are legal ways to do this. There's LFBlizzCon, for example, which connects people who got more tickets than they need with folks who want to go but who either didn't have the scratch in May or just didn't get through the queue in time.
But there are also folks selling those sweet, nutritious BlizzCon tickets on eBay and other sites for a tidy profit, and you may be tempted to procure your BlizzCon experience in this way. Well, if engaging in a transaction with someone who is knowingly or unknowingly breaking the law bothers you, then I have bad news. It is illegal to sell tickets for more than you paid for them in California. This practice is often called Ticket Scalping, and in addition to a name that really needs to be changed for gross insensitivity, it's illegal as heck.
Now, I must point out, it is not illegal to sell BlizzCon tickets on eBay provided you are obeying California law and not selling them for more than face value. This is why LFBlizzCon is a perfectly valid site — you're just getting your purchase price back for tickets you don't need or want. The problem is when you buy tickets and then resell them at a profit. It inflates the price of the show in a way not intended by those holding said event. Similarly, it often causes people who would otherwise have been able to go to be unable to do so because all the tickets have been snatched up by for-profit re-sellers. Blizzard doesn't want that, and more importantly, the State of California doesn't want that, which is why it's illegal.
That's not even mentioning that often these folks are scam artists looking to take your money and leave you with nothing to show for it.
So yeah. If you're looking for a ticket or picked up too many and need to get back your purchase price, head to LFBlizzCon. You can try eBay if you like, just make sure you're not paying more than the original purchase price, as that's a misdemeanor crime in California (where BlizzCon is).