This week's Overwatch Anniversary Brawl schedule is full of (Junkenstein's) Revenge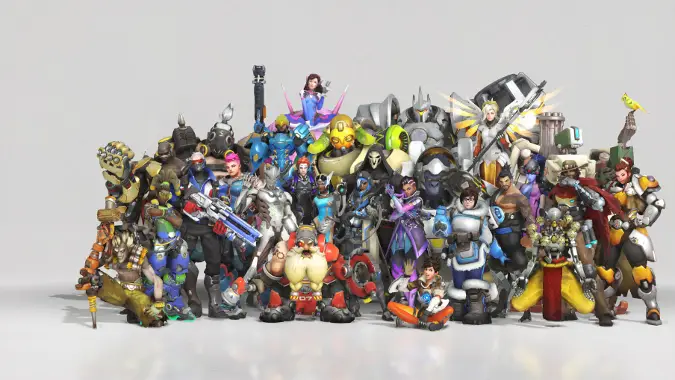 The rotating schedule of past Overwatch events up on the Arcade for the second anniversary of the game's release has been posted for this week, and there's a lot to love. Well, as long as you love past one-off PVE events.
Junkenstein's Revenge is up a whole bunch this week, so if you're the type to want some PVE fun in your PVP game, keep your eyes peeled. Today, we'll have the "Endless" version of everyone's favorite exploding zombie movie, where you and your compatriots have to endure wave after wave to see how far you can go. Next Monday will feature the regular version of the scenario with the Junkenstein's Monster story line in varying difficulty levels.
If PVE is your style but Halloween isn't, Friday will bring the "All Heroes" version of this year's Retribution event, with the "All Heroes" version of last year's Uprising even on Saturday. That means you can pick whichever hero you'd like instead of the ones actually involved in the scenario.
Brigitte 30 years ago during Retribution? Sure. Bastion going robot-a-robot against the Omnics during Uprising? Knock yourself out. Maybe you'll get lucky with two snipers and a Symmetra just like comp queue!
The PVP events begin with both types of Winter Wonderland events, with Mei's Snowball Offensive tomorrow, followed by the Yeti Hunt on Thursday. Literally rounding out the slate is Lucioball — the Rocket League-esque header-to-header returns again Sunday.
All these Brawls will be in the Arcade. Even if the Arcade isn't really your thing, you'll definitely want to queue up for something during the holiday, because every three wins for your first nine wins nets you a free Loot Box. I'm not sure what it is about these anniversary Loot Boxes, but even when I'm getting a voice line, two sprays, and a player icon, it's delightful to get a voice line from the Winter Wonderland event and a pachimari icon from the New Year event.
The two sprays are from the base game, of course, because they're universally disappointing.