We're looking for writers and a streamer to build the Blizzard Watch team!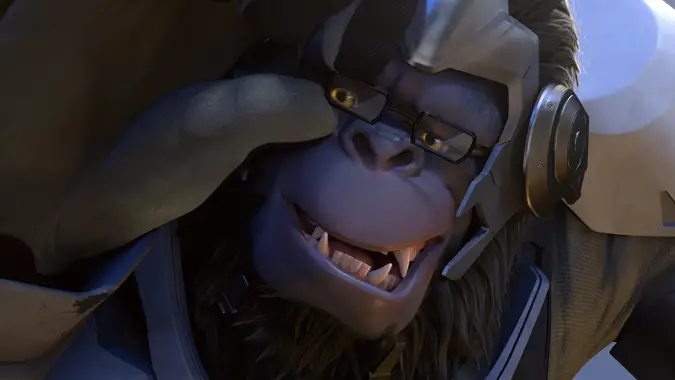 Blizzard Watch is looking to add to our ranks! With Battle for Azeroth and BlizzCon 2018 right around the corner, we'd like to add some new people to our already awesome team. Read on to see if you're a good fit for us and to find out how to apply.
Requirements for Contributing Writers
Blizzard Watch doesn't just report on the news, we report on the why behind the news. We provide substance to the short press releases Blizzard and other companies give out, explain what it means when Paladins are nerfed to the ground, and explore the different possibilities of what lies under the secret Titan vault in Dustwallow.
Interested in being part of the team? We're looking for someone who is…
Knowledgeable about all Blizzard games, with in-depth knowledge of one or two. We're particularly looking for folks with deep insight into at least two games.
A great writer who knows grammar, but can write in a fun, conversational tone. Every writer on staff has a unique voice, and you should too.
A creative thinker who can do more than regurgitate a press release. We want people who are opinionated about Blizzard games and the surrounding community, with the ability to clearly convey those opinions in written form.
A good member of the community, who doesn't harass or attack others. Our staffers should never denigrate others because of gender, race, sexuality, appearance, disability, or religion. Basically: be nice.
Around during the day (roughly 10:00 a.m. CT until about 6:00 p.m. CT) to write news as it happens.
Able to do basic image editing (like cropping and resizing screenshots for a post).
Able to take constructive criticism, without being upset if we ask for revisions. It happens to all of us, from the CEO on down. (Editor's note: This definitely applies to Adam.)
We pay based on the number of posts you write and galleries you make, but don't look at this as your primary gig (it isn't for any of us). Expect it to pay a student loan bill or two.
Requirements for Streamers
We're looking to partner with an established streamer to Do Their Thing on the Blizzard Watch Twitch channel. Our long-term goal is to expand our streaming content with different streamers on Blizzard Watch several times a week — a sort of network if you will. As the founding member of this network, you'll be in a prime place to help us build the structure for this network so it can be successful for both streamers and Blizzard Watch.
As with our writers, we're looking for someone with a unique voice who exhibits good behavior. We're looking to build a friendly community, so while you can be funny, edgy, or even start an all-out war between Mages and Warlocks (we've done it before), you can't attack others or use racial, homophobic, or other denigrative language. If you're reading this far in, you probably already are the right kind of person for us, but we want to be sure everyone knows this.
With the combination of your leadership and our monitization and audience development initiatives, this has the potential to succeed under the right person. We are likely interested in a revenue sharing model with this.
Who We Are
Blizzard Watch is a profitable site that's run on a mix of Patreon, advertising, and other revenue streams. A lot of us have been together for a long time, but don't let that scare you — after all we let Mitch in and he's fitting in fine (don't tell him I said this). We're really just a bunch of friendly nerds who've turned our hobby into a passion.
Some more details on who we are:
A profitable site that's been around for three years in its current form.
A bunch of people who have been writing about video games for the last 10+ years. (Plus Mitch, who we can't seem to get rid of.)
A group that has different opinions about Blizzard games and the surrounding community.
All of us have another job or two.
All passionate about building a better community, site, and having fun.
Apply Here
If this freelance gig sounds right for you, apply for it below or at blizzardwatch.com/jobs. We'll be in touch with you over email a week or two after you apply — please no follow-up emails asking if we've received your application. If you got a confirmation email (be sure to check your spam folder), it means everything is good.
[gravityform id="12″ title="false" description="false"]