How much comic relief do you want in Overwatch?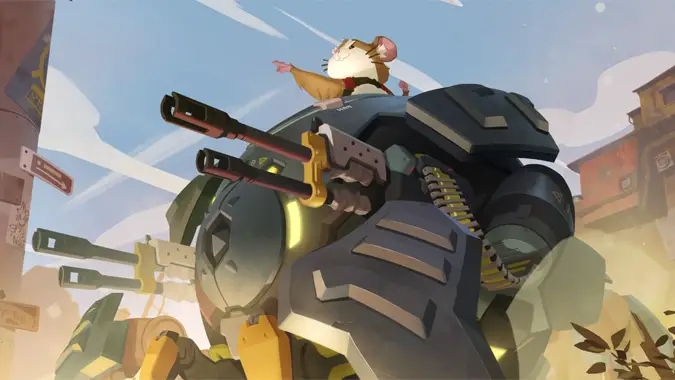 Last week, the latest and greatest hero to arrive on the Overwatch scene came in like a… well, you know the joke. Turns out, "latest and greatest" also means "smallest and most surprising." Yes, Hero 28 is a hamster. And he's freaking adorable.
But he's more than adorable — he's silly! In a game with no shortage of emotional shorts, complicated backstories, and angry Talon agents shooting people in their faces, Wrecking Ball is a stark shift in the game's tone as of late. Frankly, I'm happy about that. The game's premiere trailer featured a lazy security guard playing Hearthstone while a talking gorilla fought a smoke man over a mysterious golden gauntlet with unknown power.
It, too, was silly. But being silly was part of its charm. It's not as though the game has gotten too serious or grimdark or anything, mind you — but Hammond is a return to some of that canonical silliness we haven't seen in a while. As I said, I'm happy about that — but I realize maybe not everyone is.
I've heard various complaints, ranging from very serious ones regarding adding a hamster before increasing the game's diversity all the way to simply not liking something so comical. They're all valid, too — Overwatch is a game liked by many people, and it represents many things for those people. And like most things, just because it started off as something with a hint of silliness doesn't mean it has to keep that tone as it ages. Any series must grow over time, after all.
But if Overwatch wants to grow in a way that keeps the comic relief here and there, well… I'm all for it. How about the rest of you, though? Do you like comic relief like Hammond the hamster being added to the game? Or would you rather stay away from a hamster in a mech suit swinging all about? And if you're not a fan of the silliness, where is the line for you? We have a talking gorilla, so what's "too much," if not Winston?