What kind of prep are you doing for Battle for Azeroth?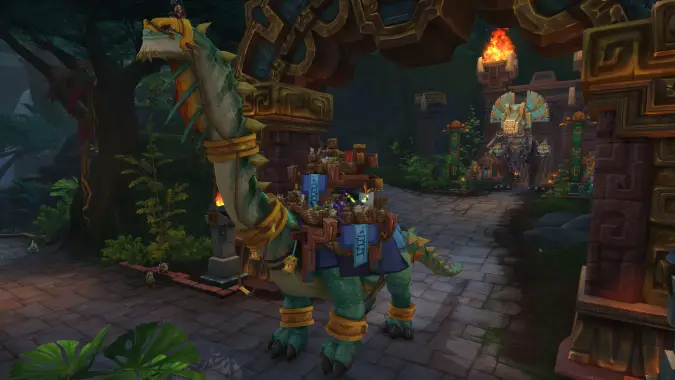 I've been quietly farming different pets, mounts, and toys over the past couple of weeks. Part of it is to keep myself occupied, of course — I mean, end of expansion you start to look for odds and ends to keep yourself busy. But more importantly, it's to set myself up for new achievements that are coming out in Battle for Azeroth. I don't have 100 Exalted reputations now, but you can bet that I'm going to be working on getting that lovely blue Pureheart Courser and the Esteemed title as soon as I can after the new expansion goes live. What can I say? I'm a collector.
That's about as much preparation as I'm interested in doing, right now. Sure, I could be trying to get my hands on better gear, but there's an item squish on the way so I'm not really worried about gear all that much. I'm idly squirreling away more gold, but I'm not exactly broke to begin with. I'm about as ready as I can be to start leveling somewhere new, all things considered. I'm pretty sure I'm not going to try and bum rush my way to 120 — I might just take my time this time around, and enjoy all the new quests and zones without hurrying through them.
Everyone's got their own methods for preparing for new expansions. Some people like to go for best in slot everything, some people like to farm up potions and flasks, some people like to set themselves up for new achievements, some people like to just gather as much gold as they can for those big-ticket mounts. And then there's the prep-work outside of the game — taking days off for leveling, maybe getting snacks for the experience, and just generally setting yourself up for an extra-long bout of gaming.
How are you guys preparing for Battle for Azeroth? Are you planning on a speedy leveling experience, or are you going to take your time? Did you take time off so you can level? Are there any in-game preparations you're taking care of? Let's hear it — because some of you probably have some excellent ideas I haven't even thought of!