How do you feel about esports on TV?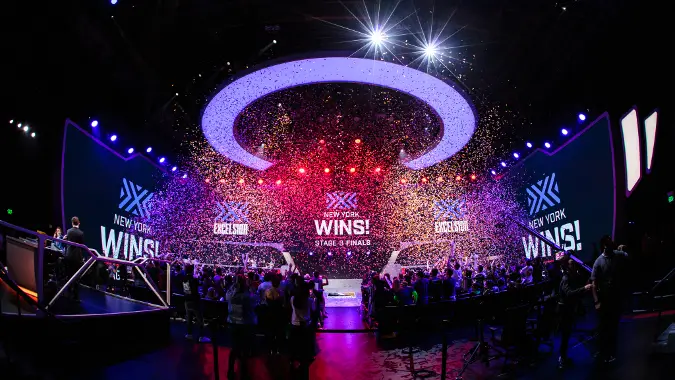 Last week's big news for Overwatch League fans was the announcement that League will now be broadcast on television as well as streamed. It's not just the playoffs we're talking, here — Season Two of OWL will also be shown on a combination of ESPN, Disney, and ABC. Obviously, the first thing I did upon hearing the announcement was go looking for it on my television later that evening. I managed to find it on Disney XD — and man, you guys. It's so much nicer to see the games on the big screen in my living room rather than a computer monitor.
My dad came upstairs while I was watching the matches, and wanted to know — rightfully so — what the heck I was watching. I explained the broadcast deal, and his reaction was best described as…a little perplexed. My dad's a big fan of sports in general, we make it a point to catch every baseball game we can, and he likes catching football as well during the rest of the year. Esports, to him, are a foreign entity. A little harder to follow, and he doesn't quite get what's going on.
He doesn't mind watching it though — somewhere between the excited casters and the equally excited audience is something he can recognize as a sport. It's not a sport he understands, exactly. But he's kind of intrigued by the idea that sports are evolving into a genre that involves video games as well as, you know, people swinging bats on a field, or merrily tackling each other. It's not the first time he's been fascinated by esports — he also liked watching Heroes of the Dorm the last time it was on ESPN.
But that's my dad, who has a willing interpreter for explanations of all of this in me. He doesn't mind the idea of esports on television — it's just another thing to watch, as far as he's concerned. And he's kind of pleased that, after introducing me to all the intricacies of rules and plays in both baseball and football, I now have something I can introduce him to. It's not exactly his jam, but he's willing to give it a chance. Others aren't quite so jazzed about the idea of video games being played on their usual sport channels. Some are wondering why esports are considered a sport in the first place.
It all makes me kind of curious how you all feel on the subject. Overwatch League is really popular, and its inclusion on television is a pretty noteworthy thing. Do you guys feel that esports belong on television, alongside other sports people enjoy watching? Are there friends or family that you've gotten into esports? How do you feel about the idea of esports in general — is it a legitimate new kind of sport to you, or just a video game? Will you be tuning in to OWL on television? Do you hope we'll be seeing more esports on television eventually? Let's hear your thoughts.