WoW
Jul 20, 2018 10:00 am CT
Bye-bye Battle Chest — you no longer have to buy WoW to play WoW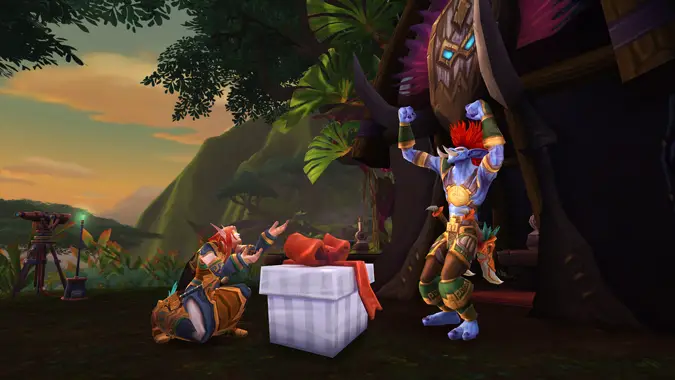 Would you like to play WoW? Lucky you, because now all you need to pay is the subscription fee. That's right, the Battle for Azeroth pre-patch waved goodbye to an old standard: the World of Warcraft Battle Chest. By simply paying the $14.99/month subscription fee, you get access to all content up to and including Legion. Of course, if you want to play Battle for Azeroth, you'll still need to purchase it — the standard edition is $49.99, and the Digital Deluxe version is $69.99. But all prior WoW expansions can now be considered "free" in a way — you don't need to purchase a separate collection plus the current expansion to play.
If you'd like to save a little more money, the World of Warcraft: Complete Collection is just $59.99, and includes a Battle for Azeroth pre-order as well as 30 days of game time rolled in. There's also a Digital Deluxe version of the Complete Collection for $79.99, which includes all in-game goodies as well as the 30 days of game time. Both versions also obviously include the level 110 boost that comes with purchasing Battle for Azeroth.
Because of the changes, some adjustments have also been made to the Recruit-A-Friend feature as well. Originally, Recruit-A-Friend required a friend to make a purchase of World of Warcraft and pay for a month of subscription time. Now all your friend has to do is pay for two months of game time — no game purchase required. For mount and pet collectors looking at Recruit-A-Friend rewards, instead of paying for two months of game time, your friend is now required to pay for three.
It's nice to see the change, mostly because it greatly simplifies the process for first-time players looking to get into WoW, or players looking to get their friends into the game. Prospective players can simply drop $15 for a month of subscription time and see how the game plays. Sure, you don't see the latest and newest content right off the bat, but with the base game and six expansion's worth of content to play through, that's more than enough to determine whether or not you'd like to keep playing.
New expansions are pretty much the ideal moment to get new players into the game. Everyone's going to be swimming in a sea of brand-new content come August 14. With the level 110 boost included in Battle for Azeroth, new players won't feel like they're playing a continual game of catch-up — they'll be starting off in the same spot as everyone else. If you've got a friend you'd like to escort into the world of Azeroth, now's the time to get them started.