We have no idea how to get these Legendary All-Star skins, but we want them bad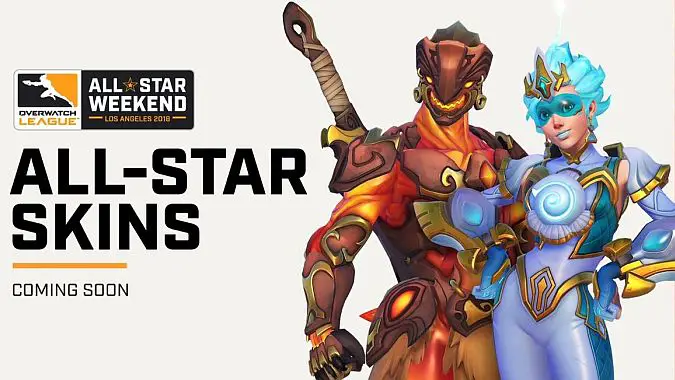 During the final match of the Overwatch League's inaugural season, it was revealed that Blizzard has even more esports-related skins coming to Overwatch. As you can see above, the two skins are indeed worthy of their Legendary status — they're incredibly unique, full of detail, and overall just plain fantastic looking. And it seems the crowd at the OWL finale agrees!
Check out their reaction when the skins are announced:
Now, you'd be forgiven if you didn't know what exactly the Overwatch League All-Star Games were — after all, the excitement has been pretty firmly rooted in the finals and the matches leading up to them. However, the All-Star Games promise just as much — if not more — excitement. The games themselves are played between an Atlantic team and a Pacific team, with the rosters having been chosen by fans. They take place in just a few weeks, on August 25 and 26 at the Blizzard Arena.
As far as the skins are concerned, Tracer is representing the Atlantic team with a very "Ice Queen" look, while Genji is representing the Pacific team with an equally intense fire look. Who exactly are the starting players on those teams? I'm glad you asked!
Atlantic Division
Kim "Pine" Do-Hyeon (New York Excelsior)
Bang "JJoNak" Seong-Hyun (New York Excelsior)
Hong "Ark" Yeon-Jun (New York Excelsior)
Park "Saebyeolbe" Jong-Ryeol (New York Excelsior)
Lee "Carpe" Jae-Hyeon (Philadelphia Fusion)
Hong "Gesture" Jae-Hu (London Spitfire)
Pacific Division
Scott "Custa" Kennedy, (Los Angeles Valiant)
Baek "Fissure" Chan-Hyung, (Los Angeles Gladiators)
Kim "Geguri" Se-Yeon, (Shanghai Dragons)
Ryu "Ryujehong" Je-Hong, (Seoul Dynasty)
Kim "Fleta" Byung-Sun, (Seoul Dynasty)
Brandon "Seagull" Larned, (Dallas Fuel)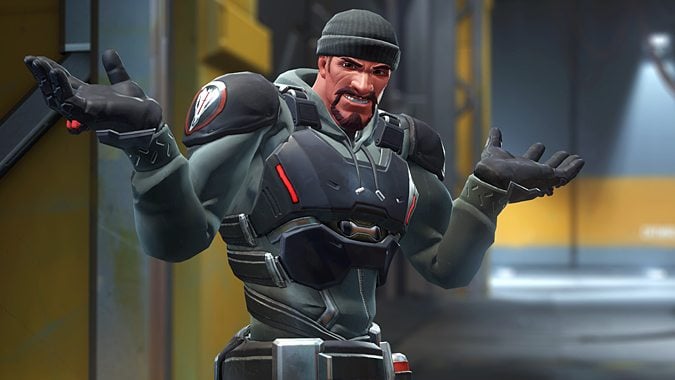 Sadly, we don't know a lot lot more
We don't know much more about these skins, only that they'll be available "around" All-Star Weekend. It sounds to me like Tracer and Genji are the only two we'll be getting, but I sort of hope I'm wrong about that. Not because I don't like these two skins, but because they're so cool, I'd love to see more like them.
More importantly, however, we don't know how these skins will be purchased. There are a few possibilities:
They're in special loot boxes and purchasable with in-game credits
We buy them with League Tokens
They're individual purchases, like Pink Mercy was
We get them by cheering with Bits on Twitch
Some completely new purchasing method
My preference is for League Tokens or individual purchases, since both are guaranteed to get you what you want. Loot Boxes and/or in-game credits wouldn't be a terrible option, either, since you may already have credits stockpiled. The other options all have more drawbacks, in my opinion, but are probably the more likely routes Blizzard will take because they want to promote Overwatch esports.
Whatever the case, we'll find out soon enough — the Overwatch League All-Stars Games take place August 25 and 26. In the meantime, if we were to get more than Tracer and Genji All-Star skins, which heroes would you want to see added to the list?