The Overwatch League's favorite underdogs, the Shanghai Dragons, are already training for Season 2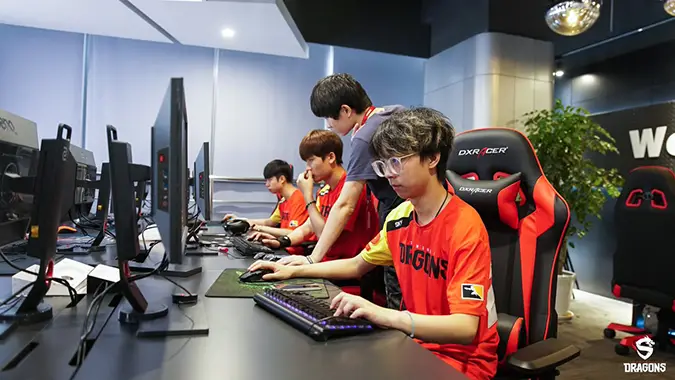 After a rough first season, the Shanghai Dragons have already begun training for Overwatch League Season 2, which isn't expected to start until 2019. According to the team's Twitter page, the players have left Los Angeles to spend some time in a new training facility to go over their Season 1 performances. Afterward, the team said it plans to "re-evaluate our players to create guidelines for future references."
The team posted a short video to Chinese social media site Weibo that shows off the new building they'll be training in. The video is two minutes long and can be viewed below thanks to a re-post on Twitter:
180801 SHD Weibo new update

08월 03일에 상하이드래곤즈연습실 공개 관련 영상이 올라왔는데
이거완전 흑역사각….?https://t.co/aGMHbpszkE pic.twitter.com/hd7wYANeg2

— suave (@suuuaveee) August 1, 2018
It's unclear if any other OWL teams have reconvened to start training themselves, but it should be noted that Shanghai had a very intensive practice schedule during Season 1 that got loads of criticism and discussion among fans. Coach Yang Van detailed this surprisingly harsh schedule in a TwitLonger back in May.
Starting this week and lasting until September 9, the OWL teams can trade players with each other or pluck them from their respective Contenders teams. The Shanghai Dragons could likely see a big overhaul of their roster and their organization given the 40 losses they endured in the first Season. Following the September date, the team can sign on entirely new players, which could also happen given the situation.
It would be sad to see any of the players go — especially since it felt like they didn't really start to come together until the team solidified its tank roster with Geguri and Fearless in Stage 3 — but all we can do is wait and see how the team decides to move forward. Even if it's still several months away, what are you hoping to see out of the Shanghai Dragons come Season 2?