How would you go about adding a third faction to WoW?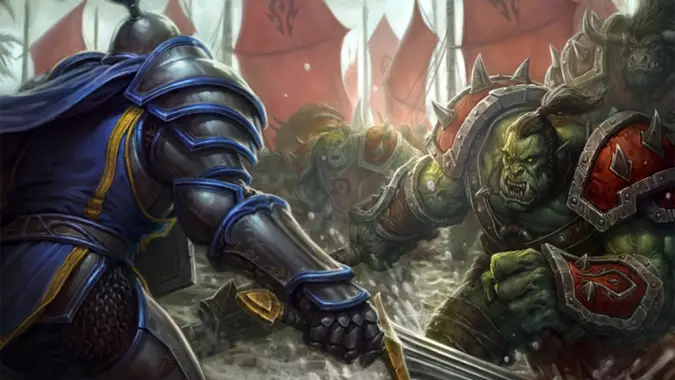 Time and time again, players start to wonder if some direction or another in World of Warcraft is hinting at Blizzard implementing a third faction. Mind you, it never is — but the "third faction" discussion continues on despite that fact. And now — in between various degrees of freaking out — some players are wondering once again if Blizzard plans to add a third faction. In this case, that third faction would be led by Sylvanas and would consist of… well, probably anyone who's willing to follow her. And also be dead.
Granted, there are also several requests for the removal of the faction barrier — but that's a discussion for another day. When it comes to a third faction, I haven't seen all that many foolproof proposals for how one would actually work. So much of the game relies on a Horde or Alliance designation for quests, hubs, dialog, and so forth that I don't see how a third faction would even be realistically possible. How would they be able to partake in any of the current battlegrounds? Where would they level?
Not to mention, who would actually be on that third faction? I was half-joking above, but in a world where Sylvanas leads a third faction, who would be her followers? Sure, some Forsaken would stick by… but who else? The addition of Allied Races has only made a third faction less plausible, in my opinion, since it means there would be an even bigger disparity in the number of races available to Faction X.
Really, there's only one way I can see any of this even remotely working — and it's still a stretch. But if we go with the idea of Sylvanas leading a faction and run with it, it would have to be something that occurs canonically after Battle for Azeroth. So perhaps Blizzard could allow players to level as normal, hit a point in pre-9.0 content where they make a choice to leave the Horde or Alliance for Faction X, and then give those players an "undead" appearance for whatever race they were before. Granted, this still poses the issue of what happens when those players return to old content, but hey, it at least bypasses some of the issues mentioned above.
Again, I don't think a third faction will ever work. But I want to hear your proposals and see if you can't change my mind. How would you implement a third faction? Who would be a part of that faction? Convince me, readers!